Nagpur: It has been decided. The next Mayor of Nagpur will be a woman from open category. The draw of lots for reservations to Mayoral posts of 27 Municipal Corporations including the 10 Municipal Corporations for which elections are being conducted on February 21 was held on Friday at Conference Hall, Administrative Building, 6th Floor, Mantralaya in Mumbai.
Out of 27 Municipal Corporations, 13 posts of Mayors have been reserved for open category and 14 posts are set aside for women. The 27 Municipal Corporations will see three posts of Mayors for Scheduled Caste, one for Scheduled Tribe, seven for OBCs and 16 posts will have Mayors from open category (8 women and 8 general).
Apart from Nagpur, Thane, Kalyan Dombivali, Ulhas Nagar, Parbhani, Solapur, Kolhapur and Pune will have women Mayors from open category.
Similarly, Chandrapur, Jalgaon, Meera-Bhoinder, Sangli,Meeraj-Kupwad will have women Mayors from backward class category.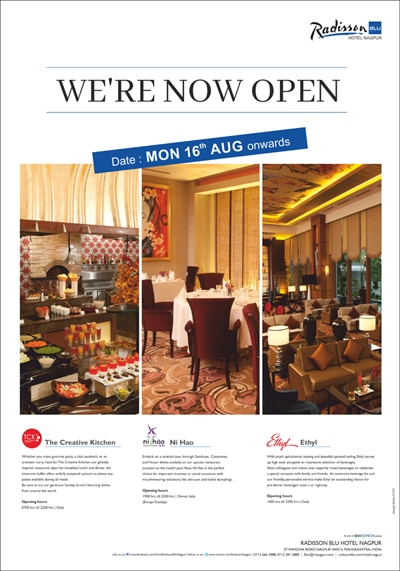 Navi Mumbai, Aurangabad and Pimpri Chinchwad have been set aside for Mayors from general category of backward class.
Vasai-Virar, Ahmednagar, Akola, Latur, Dhule, Malegaon, Mumbai, and Bhivandi will have Mayors from Open category.
The reservation tenure will be of two and half year each in the five-year term of a Municipal Corporation. Elections to 10 of the 27 Municipal Corporations including Nagpur are slated to be held on February 21.
Reservation for the post of Mayors' for 27 Municipal Corporations:
Nagpur : Open (W)
Meera-Bhayander : OBC (W)
Jalgaon : OBC (W)
Sangli-Miraj-Kupwad : OBC (W)
Chandrapur : OBC (W)
Pimpri-Chinchwad : OBC
Aurangabad : OBC
Navi Mumbai : OBC
Nanded : SC (W)
Panvel : SC (W)
Amravati : SC
Nashik : ST
Brihanmumbai : Open
Thane : Open (W)
Pune : Open (W)
Solapur : Open (W)
Parbhani : Open (W)
Kolhapur : Open (W)
Kalyan-Dombivali : Open (W)
Ulhasnagar : Open (W)
Latur : Open
Malegaon : Open
Dhule : Open
Akola : Open
Vasai-Virar : Open
Bhiwandi : Open
Ahmednagar : Open
– RAJEEV RANJAN KUSHWAHA(rajeev.nagpurtoday@gmail.com)