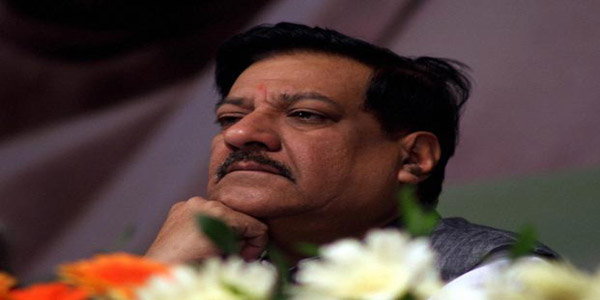 Nagpur News :  Pending nearly a year with the Chief Minister's office finally the Maharashtra cabinet on Wednesday approved the new Industrial policy which focuses on strengthening small and medium industries and aims at an investment of Rs 5 lakh-crore and employment generation for 20 lakh people.
Talking to reporters, Chief Minister Prithviraj Chavan said, "it was a constructive debate".
Industries Minister Narayan Rane said cabinet ministers made several suggestions and the policy will help make the state premier destination for industrial investment.
The policy aims to boost the growth of industrial production sector to 11-12 per cent every year. The endeavour will be to increase the share of industrial sector in the Gross state domestic product (GSDP) from 18 to 28 per cent.
The plan is also to develop Mumbai-Nashik Aurangabad-Amravati-Nagpur, Mumbai-Pune-Solapur, Mumbai-Ratnagiri- Sindhudurg corridors in addition to the Delhi-Mumbai industrial corridor.
Other highlights included constructing helipads in industrial zones of MIDCs. In the MIDC industrial zones, women, Scheduled castes and tribes, womens' self help groups involved in production will be given priority for allotment of land upto five per cent.
There will be concession of 50 paise in electricity duty per unit for a period of three years in backward areas of Marathwada and Vidarbha.
Similarly, in "C" and "D" (municipal) areas, five per cent interest subsidy on capital investment, exemption on stamp duty, subsidy of rupee one per unit on electricity duty in these two regions and 50 paise in rest of the state.
In the Integrated Industrial Areas (IIAs), 60 per cent area will be dedicated only for industrial production while in the remaining 40 per cent developers can consider commercial and residential zones.