New building of SECR Transit Enclave inaugurated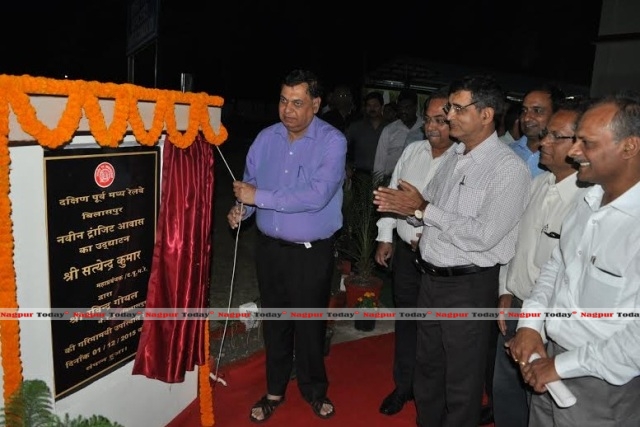 Nagpur: A new building of Transit Enclave, constructed opposite old transit-enclave building was inaugurated on December 1, 2015 at 5.50 pm at the hands of SECR General Manager Satyendra Kumar.
The two-storeyed enclave constructed at the cost of Rs 70 lakh is meant for temporary stay of railway officers during their transit/ having come on transfer, etc. The construction of the enclave on 101 sq mtr area was sanctioned in fiscal year 2013-14 and it took 18 months to get constructed.
Those officers who come here on transfer but do not immediately get residence to live in will enjoy the privilege of staying temporarily at Transit Enclave, until they get residence allotted to them. The latest Transit Enclave has 4 units while the old one has 8 double bed-rooms and 8 single bed-rooms.
Prominently present during inaugural function were DRM, Bilaspur division, Ravindra Goyel and other officers of various departments of railways.