Nagpur: Till date Vishwaraj Group was known for water supply and management but now they are taking initiatiave to launch central India's biggest Whole-sale market /shopping mall. The construction for the same has begun near Harihar temple on Bhandara road.
Vishwaraj Group has been on top since last 3 decades due to quality work and foresight in their projects. The upcoming Whole-sale market will have fire safety precautions and wi-fi connectivity.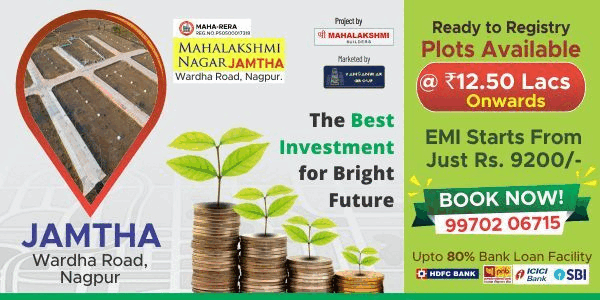 The shops in the market will be on 250 square feet to 1 lakh square feet maximum initially. Every floor will contain 1 lakh square feet area. Shops can be 15/16 taller. CCTV, expansive lobby and loan facility for the investors will also be provided.
Two floors are reserved for parking in the market yard. Basement parking consists of parking space for more than 500 cars and two wheeler's.
Third floor is for those, interested in offices and consultancy chambers. The mall consists of 125 bedded budget hotel, well equipped banquet hall and terrace lawn for 5000 people. The whole market would consist 20 lifts, the biggest one for 18 passengers and 14 toilets(10500 square feet ) along with carporation waters and boar-wel connections.
Notable fact is that Nagpur metro will also run on new Bhandara road. So mall directors are planning to provide free e-rickshaw facility from metro to market. It is assumed that this new mall would cut the rush in Gandhibaugh, Itwari holesale market. Recently Vishwraj Group has been hired for 24×7 water supply by a municipal corporation in Pune.