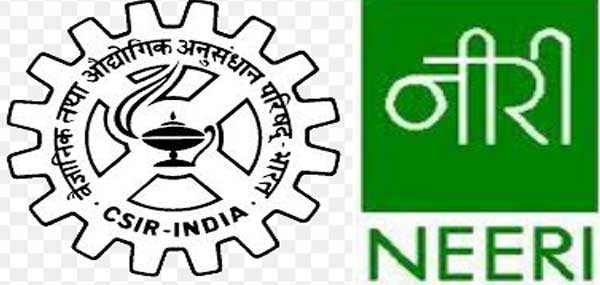 Nagpur: Amid the massive campaign for the hygienic menstrual cycle among rural as well as urban women, the prompt promotion for the use of sanitary pads has caught everyone's attention. However, what went unnoticed was the problem of disposal of these menstrual waste. To tackle the emergent situation, Nagpur-based National Environmental Engineering Research Institute (Neeri) has developed a fool proof mechanism to perfectly deal with collection of menstrual waste.Under its in-house project Rise High Through Hygiene Management (Rhythm), Neeri has come up with has come up with ingenious inventions
Right from a biodegradable sanitary napkin, anti-microbial collection bags, dustbins to a zero-touch collection system — the institute has developed a complete menstrual waste collection unit. Spearheaded by Neeri director Rakesh Kumar and chief scientist Sadhana Rayalu, who is also the head of environmental materials division, the system was demonstrated on Tuesday during a workshop on menstrual waste management.
The first invention is 100% biodegradable napkin which can be composted, incinerated or carbonated. To ensure that the next step which is collection of pads is done scientifically, Neeri has designed the first-of-its kind anti-microbial bags.
"Made from paper waste and coated with a biopolymeric material which is invented by us, these bags prevent growth of microorganisms and also control the odour emitted from used pads," said Rayalu.
The bag will also avoid leakage of blood in case the napkin comes in contact with water. "Specific agents will be sprayed on the bag which will initiate a pre-treatment of the waste," she added.
Being a wet waste, sanitary napkins are a prominent source of microbial contamination. "Even if you wrap them in a newspaper and then throw it in a dustbin, it leads to a prolific growth of microorganisms in absence of an immediate collection system. This becomes a threat to human health," said scientist Shilpa Kumari.
To avoid this, Neeri has developed special dustbins which are covered with anti-microbial linings. "These are a good option for offices, theatres and even urban households," said scientist Sangita Goel.
For the next stage of treating the waste, the institute has innovated different types of incinerators. Unlike the commercial ones, these do not emit toxic chemicals dioxins and furans but is instead based on carbonization. "The derived substance can be used as a resource," said scientist Poonam Prasad.
Zero touch collection system
In another parallel invention, the group of scientists have come up with a zero touch collection system — an ideal solution for stigmas attached with touching the soiled napkins. The institute claims that all the solutions are cost-effective.
"User perception study is in progress and after getting feedback, we will make necessary modifications and then commercialize them," said Rayalu.