Nagpur: Young Iqbal stunned 9-men Rabbani Club, Kamptee 1-0 in Meghe group sponsored Elite Division Football Tournament organised by Nagpur District Football Association (NDFA) at Police Line Takli ground on Sunday.
The league encounter witnessed lot of aggression from both the sides. In the very fifth minute Moil Kamal was cautioned for his rough play. In the 21st minute Saquib Anwar netted excellent goal for Young Iqbal. After facing goal both the teams intensified their attacks. In the the 27th minute Moin Kamal and Afzal Ahmad of Young Iqbal were shown yellow cards. As a result Rabbani were reduced to ten- men. Trailing by 1-0, Rabbani received another jolt when match referee gave marching orders to Moin Khan in the 51st minute. Then they never recovered from the shock. With just three minutes remaining for the long whistle, Afzal Ahmad of Young Iqbal was also shown red card.
In super division, Taj Sporting thrashed Big Ben 4-0. Results
Elite Division: Young Iqbal 1( Saquib Anwar 21st min) beat Rabbani Club 0.
Yellow cards: Y. Iqbal ( Afzal Ahmad 27, 87th min, Sohrab Akhtar 63rd min) ; Rabbani ( Moin Kamal 5th min, Saquib Ansari 21st min)
Red cards: Rabbani ( Moin Kamal 27th min, Moin Khan 51st min) ; Y. Iqbal ( Afzal Ahmad 87th min)
Super Division: Taj Sporting 4 ( Kaleem Ul Haque 10,39th min, Sheikh Kaleem 53, 70th min) beat Big Ben 0.
Red cards.; Taj (Kaleem Ul Haque 78th min)
Senior division: Nagpur City A 5( Sumit Gawande 30th min, Salim Qureshi 44, 69th min, Mujahid Ansari 54th min, Prasanna 89th min) beat Star Sporting 1( S. Dev Rajan 71st min)
Yellow cards: Nagpur City ( Salim Qureshi 22nd min) ; S. Sporting ( Satyam Pande 37th min).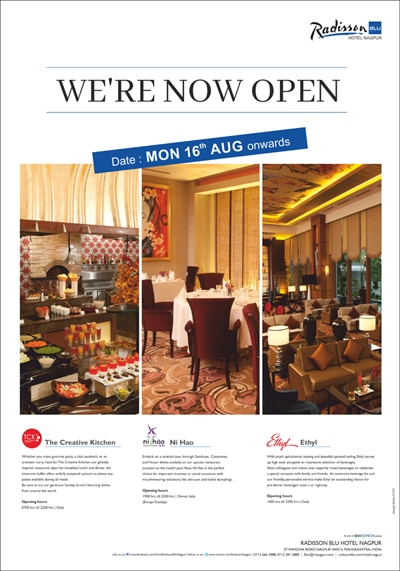 Monday's matches
Senior Division: Central Railway Institute v/s IFFC Chankapur on Police Ground 1 pm; Super Division: Anjuman SC v/s Taj Sporting on Motibagh ground 3.30 pm; Senior Division: Nagpur Blues v/s New Globe on Police ground ground 3.30pm.