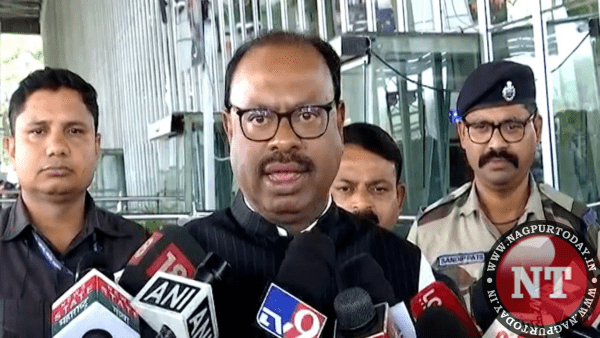 Nagpur: The BJP State President Chandrashekhar Bawankule came down heavily on NCP and said that the party is the enemy of OBCs. "NCP chief Sharad Pawar has hounded OBCs throughout his political career. The NCP convention was recently held in Nagpur. But the NCP leaders did not make any announcement for the OBC community," charged Bawankule.
He was talking to the media in Nagpur on Friday. Bawankule also criticized that until now NCP has not given any OBC leader a big post. But on the other hand BJP has never done injustice to OBCs. Prime Minister Narendra Modi is an OBC. The party made him the Prime Minister. He said that NCP did not even give the post of simple president to the OBC leader.
"NCP remembers the OBC community before elections. Chintan camp of NCP is just a gimmick and people are seeing the lies of the party before 2024 elections," Bawankule said.
Bawankule further said that BJP is gearing up for the upcoming Lok Sabha and Assembly elections. Party leaders have started preparations on a war footing. BJP and Shinde's Shiv Sena will fight the upcoming elections together. "We will support Shinde's candidates and get them elected with a majority. BJP is targeting 288 seats for the Assembly and 48 seats for the Lok Sabha and for this we are trying to win the trust of the people," he stated.