Navratri Recipe: Stuffed potatoes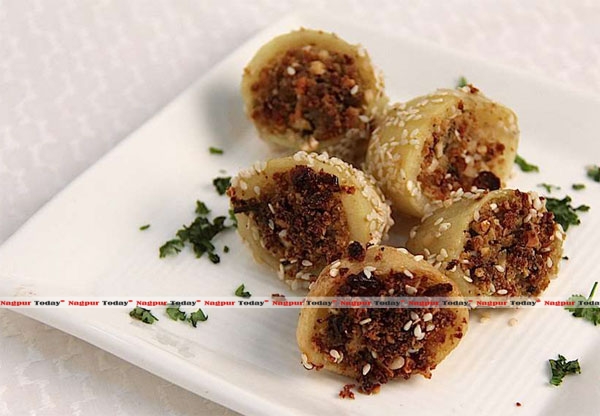 Baked Potatoes with cottage cheese stuffing
Preparation time: 20 minutes
Cooking time: 20 minutes
Serves: 4
Ingredients:
Oil for frying
2 tsps. Khoya
2 tsps. Cashewnuts
Ghee for Tempering
4 large oval Potatoes
2 tsps. Cumin powder
50 gm Sesame seeds
30 gm Cottage Cheese
1½ tsps. Black pepper powder
2 tsps. Garam Masala powder
Method:
Select 4 large oval potatoes, peel them and halve them. Scoop out the centers and discard.
Immerse the potatoes in the water and parboil them.
Now, deep-fry the potatoes and roll them in the sesame seeds. Reserve aside.
In a pan, heat ghee, add the cottage cheese, reduced milk, and the cashewnuts, and then add masala and roast.
Stuff potatoes with the cottage cheese mixture, halve them, put the stuffed potatoes in a roasting pan, and place in a moderately hot tandoor for 15 minutes.