National level Project-Idea competition 'Innopreneurs 2014 held at IMT campus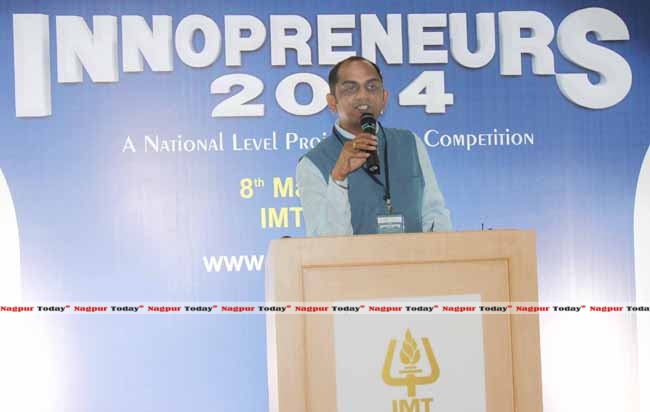 Nagpur News: A National level Project-Idea competition 'Innopreneurs 2014 – a hunt for Lemon Entrepreneurs was organized on March 8 at IMT campus. Jointly organized by Lemon Ideas & IMT Nagpur, a platform and a  chance to common, stupid, crazy but innovative Ideas that have potential to create a difference for people in general.
Total of 24 start-up ideas were pitched for the final round and three entries were shortlisted for the grand finale.
The project udchalo.com by Ravi Kumar Gupta from Pune was declared winner and won prize worth Rs. 50,000,the 1st runner-up team was Langhar.com start-up by Karanpreet Singh & Manisha from Delhi won prize Rs 30,000, the second runner-up team was Gau Anusandhan by Jeetendra Bakhane & Bhagyashree Bakhane from Nagpur has got the prize Rs. 20,000.
Special appreciation was given to School Bag cum Study table and Mally.in ideas.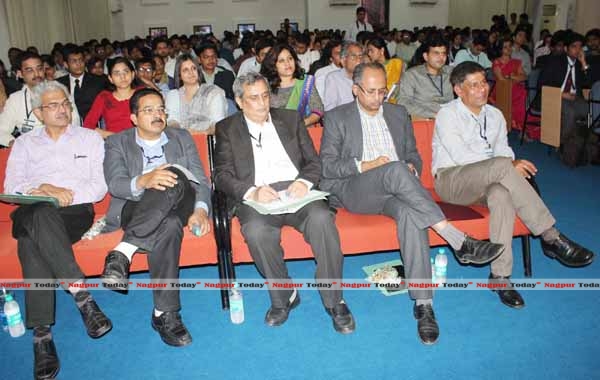 Winner of the competition Ravi Kumar, while talking to Nagpur Today said that i am thrilled and delighted to be the winner of this event . He thanked Lemon Ideas for conducting such an amazing platform. Also , he thanked his team parents and his college for promoting entrepreneurship ambitions in him.
Dr.Venkatesh Padmanabhan, CEO-EICL, Karan Thapar Group was the Chief Guest of the event, while addressing the gathering talked about importance of innovation & adaptability for an entrepreneur. He added that innovation isn't a luxury or fancy thing to do, innovation is the act of finding and fully solving the problem.' Every problem, left ignored, fails to remain so.' Fully solve the problem and don't ignore the problem added , Dr Venkatesh.
Inaugural address was delivered by Ranjeet Goswami , Dean IMT Nagpur where he appreciated the concept and response to this initiative.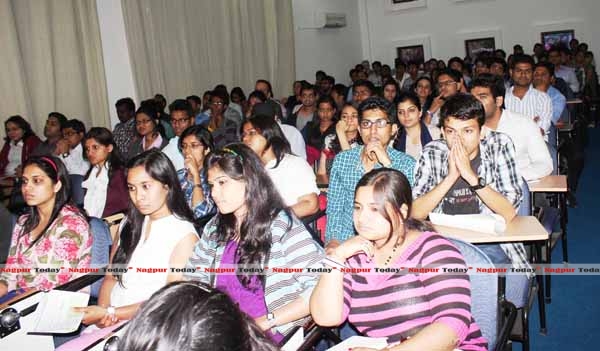 Deepak Menaria Chief Idea Farmer talked about the concept of Innopreneurs 2014, and the idea behind promoting novel ideas that could be converted into business start-ups.
The event received more than 150 online registrations from different parts of the country, amongst which 70 novel and unique ideas were shortlisted as eligible.
Vishwas Mahajan, President-TIE Pune chapter was the Special Jury member he shared on the changes happening in country in terms of technology and democracy. He urged Management Institutes to promote start-ups and Entrepreneurships in colleges.
Shashikant Chaudhary, MD-GlobalLogic India was the Guest of Honour he appreciated the efforts of organising teams from lemon Ideas & IMT & shared his experience on entrepreneur journey and brief the gathering about the opportunities that can be tapped by the young people.
Earlier in his inaugural address Ranjeet Goswami , Dean IMT Nagpur where he appreciated the concept and response to this initiative.
Welcome note was addressed by Prof. Anil Kshatriya from IMT and vote of  thanks was delivered by Prof. Shyam
 Team members of Lemon Ideas and IMT ,Nagpur  Ashwin Korde, Vishal Chawda, Abhishek Chatterjee, Rakesh Tembhurne, Snehil Maheshkar, Sanket Patne, Apurva Sharma, Nupur Mukharjee, ,  Ankita Nikhade, Nikhil Titarmare, and E cell members from IMT Nagpur Sohail Mahajan, Ankita Bari, Kopal, Vaibhav Miskeen, Sidharth Dipankar, Sayan Mukharjee worked  hard for the success of the event.
Techpanda, Inc42 and Let me know were the Online partners. NEN and Nurture Talent Academy are the Resource partners, Attrait  solutions was the digital Partner, Radio Mirchi was the Radio Partner.
The Jury panel for Innopreneurs finale included  Nitin Katiyar, Founder-Kratin Group, Mr. Shankar MV, VP-Technology, Cummins Inc , Abhay Chaudhary, VP, Location Guru, Praveen Kanda, Co-founder Xymob,
Instant pitch competition has Mukesh Ashar, JCI Trainer, Sourav Mukherjee, Entrepreneur, as Jury members for Innopreneurs 2014.
Innopreneurs 2014 received entries from prestigious institutions like IIT Chennai, IIT Hyderabad, IIT Bombay, IIM Indore, IMT, and VNIT among many others. Entries received for Innopreneurs included from Chennai, Bangalore, Coimbatore, Vizag, Mumbai, Indore, Hyderabad, Bhilai, Raipur, Pune, Delhi Nagpur and many more.