Nashik police commissioner Ravinderkumar Singhal successfully completed the Ironman Triathlon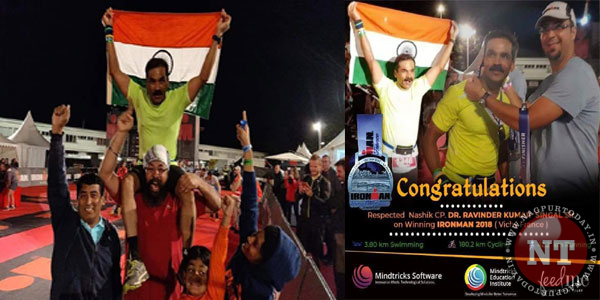 Nashik: Nashik Police Commissioner Ravinderkumar Singhal has successfully completed the immensely difficult 'Ironman Triathlon', which involves a set of physically grueling activities.
The event, which includes cycling non-stop for a staggering 180 km, followed by swimming for around 4 km and finally by a 42-km full marathon, was held in France on Sunday.
Mr Singhal, 53, completed the triathlon in 15 hours and 13 minutes as against the stipulated time of 17 hours, his trainer Dr Mustafa Topiwala told reporters in Nashik yesterday.
The Maharashtra-cadre police officer had undergone extensive training before heading to France last week to take part in the international competition, he said.
Earlier, model-turned-actor Milind Soman had successfully completed the race in 2015 and Maharashtra's senior police officer Krishna Prakash participated in it last year, Dr Topiwala said.
The Ironman Triathlon is among the most difficult long-distance triathlons in the world. It must be completed without taking a break, and within a specified time period.