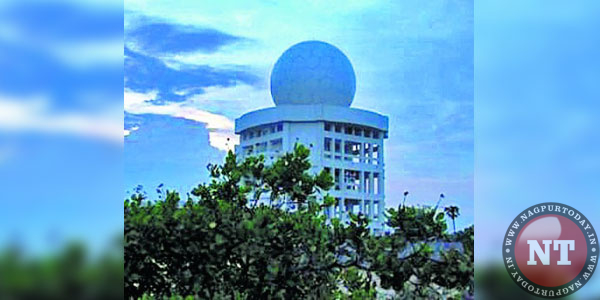 Nagpur : The Regional Meteorological Centre in Nagpur, which is among five regional centres in the country, is struggling with severe scarcity of staff.
The centre has 41 sanctioned post of assistant scientists but currently it has only five assistant scientists, who are responsible to provide climatic data, assumption and analysis that is required for the landing and take-off of around 50 flights from Nagpur and another 800 to 1000 flights that fly over Nagpur skies. Air traffic is affected in the absence of this important data.
As per information, this department works round the clock. The post of assistant scientist is a B-Rank non-gazzeted position. The posts are lying vacant since last many years. There has been regular demands to fill up the posts but the officers in Delhi headquarters are turning deaf ear to this demand.
The Regional Meteorological Centre in Nagpur covers the area of Vidarbha, Madhya Pradesh and Chhattisgarh. Therefore, this office has to provide data to the airports situated in Bhopal, Indore, Raipur, Jabalpur and Jagdalpur also. Though these cities have meteorological centres but they work in daytime only and therefore are depended on Nagpur centre during the night hours.
The Nagpur airport-based Regional Meteorological Centre has been divided into two departments. While one department collects data, the other distributes it to the flight crew. Both the departments work in four shifts round the clock.
The posts of climate scientists are also lying vacant since years. Now the situation is that climate scientists are also bearing the burden of work of other scientists. The assistant scientists and climate scientists have to inform to their seniors well in advance before applying for a leave.
As per information, around 1150 candidates have been interviewed at the Delhi headquarters for the posts of assistant scientists. Though it is not clear as how many of them will be posted in Nagpur office.