Kartik bettered the world mark of 3182 push-ups in an hour held by Australia's Daniel Scali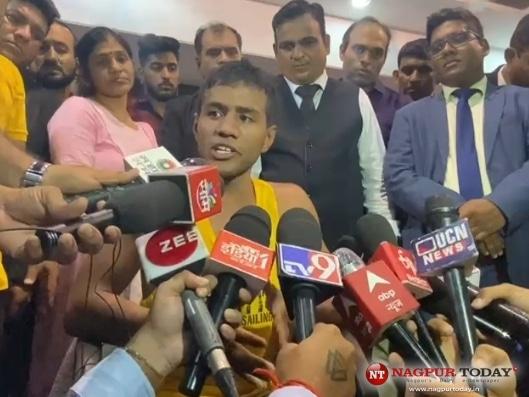 Nagpur: Kartik Jaiswal of Nagpur broke the Guinness World Record with an astonishing feat on Wednesday, June 15. Kartik rewrote the World Record with 3351 push-ups in an hour at the Vidarbha Hindi Sahitya Sammelan Hall in the city.
With this feat, Jaiswal bettered the world mark of 3182 push-ups in an hour held by Australia's Daniel Scali, who performed the feat earlier this year by a comfortable margin. The 21-year-old Jaiswal has been training hard for six hours a day for over the last five years. Jaiswal decided to go for the push-ups record two years ago and was training accordingly. Apart from the physical workout, he would meditate for about an hour daily.
The city's fitness enthusiast claims that when he announced to break Scali's record, the man from Adelaide had challenged that it was a tough job and that he won't be able to better it easily. This also pepped up Jaiswal who had the final laugh. A Mixed Martial Arts India fighter, Jaiswal, who is also an Asia Book of Record Holder Fitness Player, was delighted after making the record.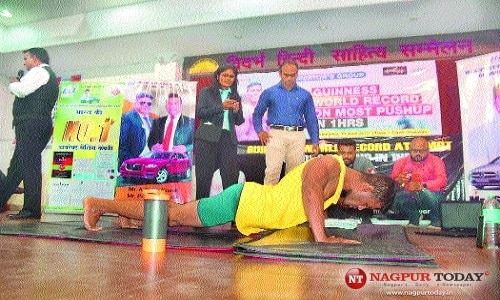 "I am delighted and much relieved after breaking the world record. It would take about thirty days to confirm the record and the Guinness Book of Records officials will also send a certificate regarding the same. I am totally exhausted now and will be under observation in a hospital the entire day on Thursday," he said after his successful attempt.
On his next assignment, Jaiswal said, "It would be a much tougher job. I hope to better the world mark in burpees. The maximum number of chest to ground burpees in one hour is about one thousand."
Dr Shraddha Sahu was present as Adjudicator for the World Record. Guinness World Record holder Sunil Waghmare and Government Officer Vijay Tidke were present as witness to the record attempt.