Nagpur Today.
With the Garba and Dandiya fest being one festival where one gets to dress up well in traditional attire, Nagpur dances to its heart's content! It is the 'in thing' today! The youth of Nagpur left no stones unturned to look their best and dance (even if it means to learn the steps) gracefully at the Sankalp Dhamal Dandiya.
Girls were attired in a gamut of flambouyant, eye-catching numbers. One could find the latest designer Ghagra Cholis, backless cholis, low waist ghagras or even designer sarees! The guys were not left behind in keeping with the times and were attired in kafni pyjamas with short round ghagra kurtas,bright coloured pagadis on the head with bandhini and other matching dupattas and mojiris.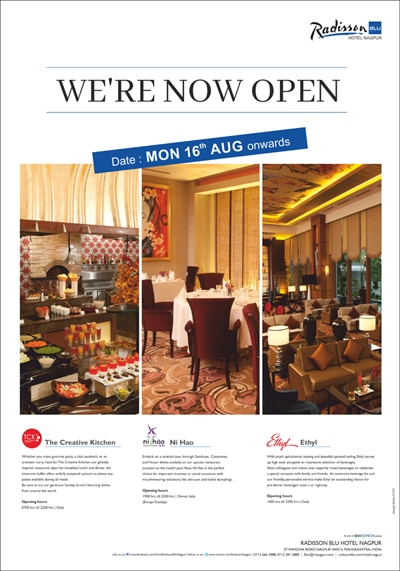 The event was organised on occasion of Navratri festival titled as 'Dhamal Dandiya'. It was organised by 'Sankalp, Nagpur', of which Kamdars were the conveners.
Garba songs based on film songs were absent, and instead songs of cultural origin and typical garba fest got played as a part of invoking deities as well.
PICS BY : Vinay Thorat and Amol Gajbiye