Since Christmas and the New Year are high on everybody's list, the people of Nagpur were on a wine buying spree. What is idea of perfect evening in Nagpur? Firstly weather should be awesome that was bang on at the moment. Secondly delicious food and last but not least music which gives kick to your mood and drained out all the emotions filled with glass of wine.
The venue was Chitnavis centre, all group age people experienced one of the beautiful evening of Nagpur. There was live music, wide choices of wines, food and also "Grape Stomping" was one of the eye catchy part of the event. Stomping was exclusively for women, organizers have brought a huge wooden vat from Nashik where women in the pair of 4 going to stomp, while dancing to the tunes of music and got the opportunity to won prizes.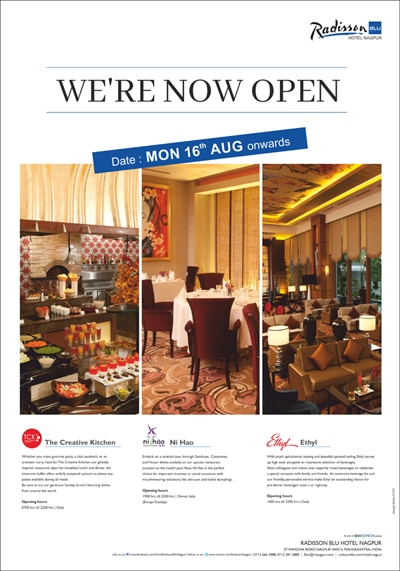 The eminent people were on the dice board and has inaugurated the event were Sharad Phadnis chairman Nagpur wine club, Deepak Khanuja, Sudhir Kunte, Shiraj Doongaji Co-ordinaters. Ashwin Rodericks Md Rio Wineries, Sumit jaiswal National Head Marketing Grover Zampa, Sid Banerjee From Apex wine club.
With an intent to promote wine culture in the city- Sula from the Nashik which controls over 70% of the industry in India, Gover Zampa, Rhythm Winery, Good Drop Wine Cellars and Fruzzante serves the wine lovers and help them to acknowledge wine culture with new editions in wines.
Food stalls offering delicious and exotic cuisine, Corridor seven had "Coffe & Wine" cocktails that was attracting most of the visitors. Bakul Bakery was offering "Wine & Cake Pairing" cookies, cup-cakes & brownies were the desert storm in the list.
#Nagpurtodaytip:
The 'Mantra' of How to spend beautiful evening is Eat. Drink. Music+Dance. Repeat
By Radhika Tapadia
Photograph by Kunal Lakhotia