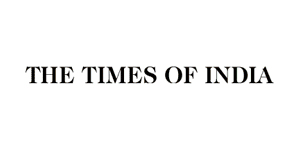 NAGPUR: A week after TOI exposed how Nagpur University and other colleges gave admissions to ineligible students to post BSc diploma in computer science and application (PGDCS&A), pro-vice chancellor Mahesh Yenkie, who is in-charge of the exam section, ordered a probe to verify the allegations.
"I have asked officials to find out if ineligible students were in fact given admission to the course as published in TOI. If the allegations are found true, their admissions will be cancelled," Yenkie assured.
He reiterated his stand taken in case of MCA scam that strict action would be initiated against the erring colleges which granted admission to the 'ineligible' students in PGDCS&A course by flouting norms. "We will act as per high court's orders which clearly state that 'ineligible' students shouldn't be admitted in any course," he said.
"The colleges can't escape their responsibility by pointing fingers towards NU that it failed to apprise them of rules and regulations. It's the principal's duty to ensure that only eligible students were granted admission as per the norms," he said.
Controller of Examinations (CoE) Vilas Ramteke couldn't be contacted despite repeated attempts.
Citing Ordinance No. 24 of 2009, TOI had reported that nearly thousand admissions were made by flouting norms just like in the case of MCA scam. In fact, NU's own 'Inter-Institutional Computer Centre (IICC)' on Amravati Road had admitted many 'ineligible' students despite the fact that they failed to meet the basic eligibility criteria of 50% marks in BSc.
The newspaper had published that four of NU's IICC students later were admitted at Ramdeobaba Kamla Nehru College of Engineering in the MCA course. They later appeared for third and fourth semester exams conducted by NU, but after the illegalities came to fore, NU refused to accept their exam forms. However, renowned colleges like Ramdeobaba, GH Raisoni and Wardha's Agnihotri which gave admissions to these ineligible students allegedly exerted pressure on the NU administration to release their results. They were supported by politicians including city Congress chief Jayprakash Gupta who led a delegation of students to meet with vice chancellor Vilas Sapkal.
Even colleges had demanded that action should be taken against NU's IICC if university planned to take action against private colleges principals who admitted these students. Last week, NU had cancelled admissions and exams of about 10 students after TOI ran a series of reports as to how these colleges run by politicians and education barons blatantly flouted norms by admitting the "ineligible" students in MCA course since last two years.