Nagpur: Lust…lewd comments and liquor…This combination is literally a mess of social garbage that not only stinks the citizens democracy badly, but also poses threat to security of girls in the evening. We are talking about the evening tipplers who crowd around the wine shops as the dusk falls, and just booze around in the dark hideouts, in the cars parked in the periphery of these shops, omlette & fast food stalls and every possible public places but bars. The scene is not an exception for area specific wine shops but it holds substantial material for the whole of Nagpur.
Liquor creates lawless zones
Yes! the areas marked by alcohol consumers have literally become lawless which has become the matter of serious concern for the citizens residing nearby. "Often we have to face the gauging lusty eyes of these tipplers who would not even hitch to pass lewd comments upon finding us moving alone," lamented a young girl residing near a wine shop near Medical Square.
No area is exception
Why only Medical Square, many so called posh areas like Gandhi Nagar, Chattrapati Nagar, Pratap Nagar, Bajaj Nagar and Mate Square, Civil Lines, Sadar and Dharampeth are daunted by the drinking in public.
Though a lot of fuss is made about Nagpur being a smart city, many of its posh residential localities have become a hot spot for hooligans who consume alcohol openly right under the nose of city police, making life miserable for residents.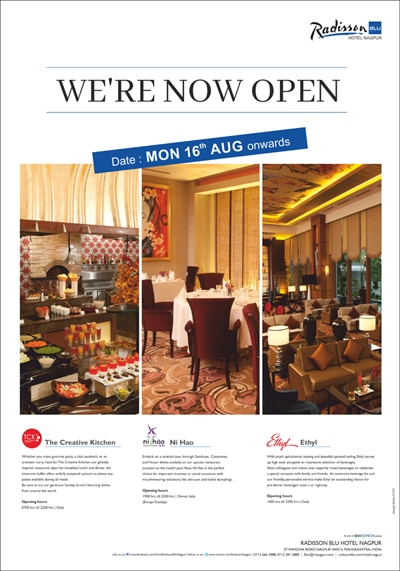 Tipplers have only one religion – drinking
As the sun sets, the alleys of Mohan Nagar see kiosks catering bar nibbles to alcoholics who drink fearlessly in the entire stretch of residential area. The binges continue till a nearby temple. Around 8 pm on a recent evening, a group of youngsters was seen downing alcohol at a fish fry stall. The devotees of the temple, who have become victims of such activities, said that a pious place has become a den of antisocial elements. "Can't they go elsewhere?" they asked.
Breeding ground for eve-teasing
A resident, Babita Shivhare, said that it has become impossible for women to go around the street in evenings. "After 6pm, the autowalas and other people get together near the wine shop where they are served water, disposable glasses and refreshments like fish fry, peanuts and Chinese food. Women can't walk around without becoming victims of eve-teasing or offensive comments," she said. The situation is no different in front of Indira Gandhi Medical College and Hospital where different groups could be spotted drinking liquor in disposable glasses. "The area is an open invitation for excise officials who can rightfully raid the shop and arrest the owners as consumers drink right outside the shop," said a passer-by.
Cops in deep sleep
Senior police inspector (traffic) Narendra Hiware said the traffic police quite often penalize motorists and autorickshaw drivers for driving under the influence of alcohol. "We cannot take action against rickshaw pullers as they do not come under the ambit of Motor Vehicle Act," he added. Retired assistant commissioner of police Jameel Ahmed also pointed out most accidents and incidents of domestic violence are due to alcohol consumption.
At places like Residency Road, Sadar, Itwari Cement Road, Indora, Gaddigudam and others, one can see drivers drinking inside their autos or labourers drinking on road pavements.
Let's play some booze!
Posh areas of West Nagpur including Ravi Nagar and Trimurti Nagar where residents are miffed due to alcohol consumption in the open. "Many customers park their vehicles right in front of the wine shop and place the liquor bottles on their vehicles and start drinking on the road. This also happens regularly at the entrance of our residential colony. Women and girls avoid that route and are forced to use the longer route" said Rajesh Kanojia, a resident of Saraswati Vihar at Trimurti Nagar. Here, drunkards have converted a playground near a wine shop into an ideal space for consuming liquor.