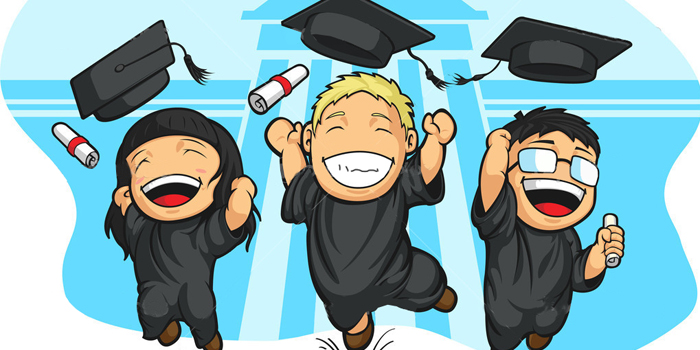 The city is well known for its abundance in technical Bachelor degree courses. Several students from nearby towns and from other parts of the country migrate to Nagpur for undergraduate studies. Over the past few decades, students have chosen Nagpur for pursuing courses such as B.E (Bachelor of Engineering), B.Sc (Bachelor of Science), B.Com (Bachelor of Commerce), BCA (Bachelor of Computer Application), B.Ed (Bachelor of Education) among others.
While the city attracts aspiring students for Bachelor's courses, the city still lacks the magnetism for Master's courses. After completion of the undergraduate degree course, the students move out to other cities and some travel to new countries altogether, in order to explore their calibre. Most students choose metropolitan cities of the country to pursue further education. Some of the hot favourite cities and countries Nagpur students move to for Master's courses are listed below.
Favourite Cities:
Bangalore
Mumbai
Pune
Delhi
Chennai
Favourite Countries:
USA
UK
Australia
China
Singapore
For the purpose of fulfilling their career dreams, more and more students work through their undergraduate studies to prepare for entrance exams needed for admission in post-graduate institutions. Nagpur Today surveyed colleges and asked students about their plans after graduation. Taking into consideration the present situation of employment in the country and the condition of campus placements in colleges, a majority of students have planned to pursue Master's courses.
For the student throng in Nagpur, the following courses prevailed as the most desired Master's courses after graduation.
MBA (Mater's in Business Administration): This is the most sought after course for students belonging to all fields of education. From B.E., B.Com, B.B.A and even B.A students, MBA is the preferred next step. To aim for Indian B-schools, students take CAT, CMAT and GMAT as entrance tests. Private institutes such as Symbiosis Institute for Management Studies (SIMS) and XLRI (Xavier's School of Management Studies) conduct separate exams for admission into the institute. For admission in prominent B-schools outside of India, GMAT is the exam to be prepared for along with English language exams such as IELTS or TOEFL.
M.Tech (Master's of Technology) and M.S (Master's of Science): For the tech junkies and science lovers, MS and M. Tech have proved to be favourites after graduation. Most B.E. and B. Sc students opt for these courses after their graduation. Engineering students can appear for GATE in their final year of degree to get admission in IITs and other leading institutes for technological studies. GATE score card is another very important aspect that plays a role in one's job after graduation. GRE is an entrance test that is very famous among engineering students who wish to move to USA, UK or Germany for MS courses.
M.A (Master's of Arts): The students who wish to hold on to their artistic side pursue M.A after their graduation. Fine arts, law studies, mass communication, media studies and journalism, history and literature studies are among some very prestigious courses available under M.A. Institutes conduct exams for admissions along with considering the graduate score cards. UK and Australia are the much-loved destinations for arts and humanities students with a surfeit of courses in every field of art. IELTS (International English Language Testing System) and TOEFL (Test Of English as First Language) are the tests that need to be given for admission into universities abroad.
UPSC (Union Public Sector Commission): The political and diplomatic instinct of a student is best nurtured in the government. More and more students becoming aware of the worldly ways are opting for civil services after their graduation to make the difference they can by being in the system. UPSC examinations and exams for various state civil services are electives of students who wish to contribute to the society at a bigger level.
Nagpur is flooded with and drained of students every year. As the world has advanced in the past years, students have started to realise their role in the society in a much more efficient way. Education has played a major role in taking students to the heights they dream of. Social reforms that we see everyday are the epitome of what education is capable of in the making of a person. Nagpur has and will continue to contribute its bit in the development of the country's educational system.
-Shivangi Chaturvedi