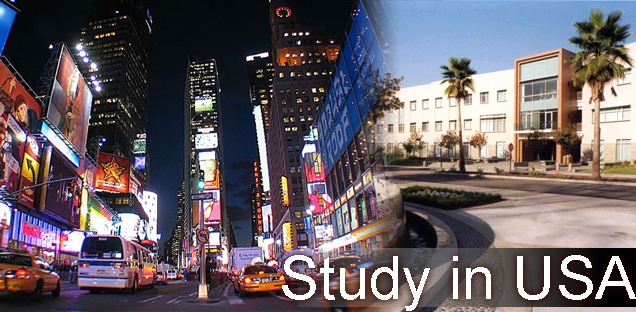 Nagpur News:
If the rising prices of onions have brought tears in the country's eyes, the escalating rates of USD are making the students here weep. The Reserve Bank of India (RBI) has been helpless as the Indian rupee plunged to a record low of 64.52 against the US dollar recently. Anticipating a further wavering in the country's economic stability, Indians are tightening their purse strings to save up in this fiscal catastrophe.
The drastically soaring rates of the US dollar have distressed the country and have particularly affected the students who have planned their education abroad. The students who have already enrolled for courses in universities abroad this year are facing the heat at this moment. There lie troubled times ahead for those who are trapped in this crisis. From tuition fees to travelling and living expenses, the budget for education in other countries is posing obstructions in the plans of aspiring students. The students who plan to take education loans to fund their foreign education are also bearing the brunt as the expenses may keep flickering.
Nagpur Today conversed with few such students who are planning to migrate to foreign countries for further studies.
Anshul Gundawar, a student of Raisoni College of Engineering said, "My parents are a little concerned about the increasing rate of US dollar but they believe it will only benefit me when I start earning. I have now added 7-8 lakh rupees more to my planned budget. I have friends who were earlier planning to do MS directly after graduation but now they have decided to wait for the rate to fall. As far as I am concerned, I am being optimistic and if the rate remains constant, then there won't be much of a problem."
Santosh Kurhade, another student of Raisoni College of Engineering said, "This change hasn't affected my plans as such. I am determined to study abroad and my parents support me. But for someone earning in INR, this change is massive. The budgets vary radically and expenses keep increasing."
Aamir Sheikh, student of Priyadarshini College of Engineering said, "Parents are ought to be bothered by this change. The rise in the price of the dollar is affecting the budgets for education as middle class students are burdened by the severe pressure. Students who are planning to take education loans from India must recalculate their expenses and then loan money accordingly. If the rupee continues to fall against the dollar, making it to the university of our choice will further become difficult. But I have made my decision to study abroad and that will not change. All I can do is pray for the dollar rates to fall again."
Chiranjeevi Raju, a student of St. Vincent Palloti College of Engineering said, "This fluctuation in the dollar rate against rupees is dreadful. Students and their families are going into debts. The fall is hitting them where it hurts the most- their wallets. I still have a year left to go. It's really early to predict anything. It has surely got my parents worried. It was anyway going to be a cringe and this just makes it worse."
Adwait Mardikar, who is about to leave for his MS course at London School of Economics said, "While at first glance it seems pretty bad about the depreciation, I guess it should worry some students not all. If I plan to go to US and work and settle there and if rupee is depreciating, then after my tuition fees (which is a one-time investment) wouldn't worry me. Because then I'll be dealing in USD anyway. For those who plan to study, work for a few years and then come back; even they should not be worried. Because they'll be earning in USD there which can recompense the higher money they pay now, that is, if the rupee keeps depreciating. If it appreciates after they go there, that's going to hurt. The real ones who'll be affected are those who plan to come back immediately after studying. They'll have to pay a high amount now, and won't be able to compensate for it as much."
Sanghamitra Dey, a student at Tianjin Medical University from Nagpur said, "Last year when I decided to go abroad to study medicine, we got a rough estimate as to how much we'd have to spend for the entire course. But with the ever surging rate of dollar, my fees and expenses are increasing every day. There is no transparency as to why this is happening and there seems to be no solution! Every time the rupee falls some more, a parallel headline is sensationalized to divert public concern. What's worse for us is that we have no clue when or rather, whether the rate is going to keep increasing or stabilize or hopefully, decrease."
The Indian economy has fallen prey to the vacillating rates of US dollars. From household to education budgets, everything seems flaky at the moment. Before any more budgets fall victims to this devastation, some damage control is desperately needed to curb the Indian rupee's plummet into nothingness.
-Shivangi Chaturvedi