Nagpur News.
An FIR about stolen sports utility vehicle (SUV) registered at Gittikhadan police station here unfolded a peculiar case of a love-lorn youth who stole the vehicle to gift to his girlfriend whom he secretly married recently. The SUV belongs to the Bandu Tagde, former Nagpur District (Rural) Shiv Sena President who found his car missing from his residence at Friends Colony here on Sunday.
Aksay Saxena, 21, resident of Nagpur was so obsessed with the woman that he went out of way to impress her anyway. He stole Tagde's car, refurbished its appearance and drove it straight to Mumbai. He intended to sell the vehicle but Borivli police in Mumbai got the timely check on him and eventually foiled his attempt. Akshay was nabbed on Thursday night.
Deepak Jadhav, a constable attached to Crime Branch, got a tip-off that a man was going to sell an SUV Fortuner with a Nagpur-based registration number in Borivli. Constable Jadhav informed his seniors, who laid a trap and arrested the youth red-handed, as soon as he arrived in the city to sell it.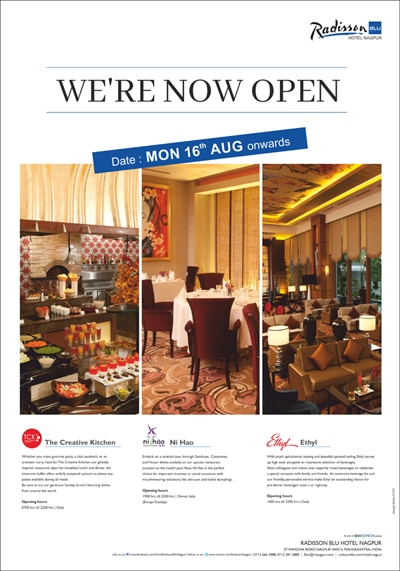 Talking to Nagpur Today, Gittikhadan police inspector SS Bonde informed that a police team has been dispatched to Mumbai to fetch Akshay and more information will be revealed as the team returns back.
Akshay lives in Nagpur with his family, and had married his girlfriend secretly. Since their families didn't know, they were forced to live apart, in their respective residences. Akshay hails from a wealthy and well-respected family of academicians in the city. Crime Branch sources revealed that he wanted to give his new bride a wedding present, and so he hatched a plan to steal a car belonging to his friend's father Tagde.
However, former Shiv Sena district president, Bandu Tagde claimed that he did not recall any such person in his knowledge. Tagde told Nagpur Today that one of his car's keys was lost about four months back and he had been using the second key since then. "I did not bother much then and thought the key would have been misplaced somewhere but the entire thing struck to my mind the moment I found my SUV missing on Sunday," he added.
Meanwhile, police sources in Mumbai, where Akshay was intercepted, reported that Akshay had gone to his friend's house and managed to get an imprint of the SUV's key on a bar of soap. Using this, he made a duplicate. Finally, he sneaked into the SUV parked at Tagde's residence and drove it away. Before heading to Mumbai, Akshay gave it a complete makeover, with a fresh coat of paint in a new colour, changed its exterior and gave it a new number plate. He then decided to sell the car in Mumbai, and using the Internet, contacted a car dealer in the city, telling them he was looking to sell a Fortuner.
"After Akshay contacted a car dealer in Mumbai, our informant got the news. On the basis of the information, we laid a trap and three hours later, nabbed the man," a Mumbai daily quoted API Manohar Harpude from Crime Branch (Unit XI) as saying. During interrogations, Saxena revealed that he is a first year student of engineering. "Constable Deepak Jadhav has done a good job," Harpude said, adding, "The FIR for the stolen vehicle has been registered in Gittikhadan police station in Nagpur. We are going to hand him over to the Nagpur police for further investigations."
Tagde has extended his thanks to the crime branch for rounding off Akshay in the nick of time.