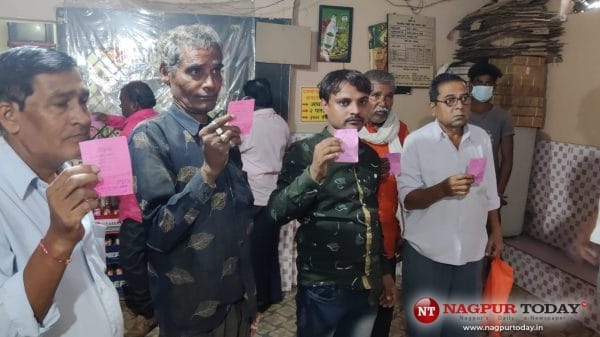 Nagpur: Zone 3 Police led by Deputy Commissioner of Police (DCP), Gajanan Rajmane on Saturday continued the crackdown against shops selling liquor sans permit.
During the special Licence Checking Drive, Zone 3 cops found a liquor shop owned by P C Dalawe near, Jagnade Square, CA road was selling liquor to minors.
Building Owner Prince Marwa(Nephew of Kukku Marwa), his encroachment in Deshi Liquor shop has been demolished. Offence registered against shop owner Rajesh Shende, Ishwar Jaiswal and report for cancellation of their license has been sent.
It is pertinent to mention that for the last couple of weeks, under direction Rajmane a large scale drive has been conducted in the police stations areas, falling under Zone 3. Under this campaign, action is also being taken against the criminals who put up illegal hoardings with the intention of creating panic.