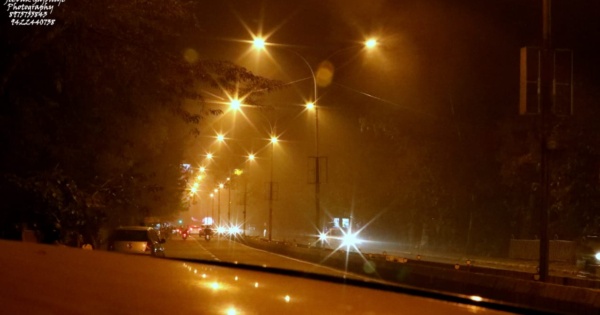 Nagpur: As the cold wind prevails in Nagpur, the temperature has further gone down to chilling low on Sunday. After Sunset,the air became chiller in the company of night. The drop of mercury to 10.5 degrees Celsius just made it clear that it was one of the coldest nights of this winter so far.
For the past few days, despite Sunshine in daytime, people felt the winter chill at nights. The gap between maximum and minimum temperature was fast closing.
The sky will be partly cloudy with one or two spells of rain or thundershowers, on Monday On Sunday, the city recorded maximum temperature of 26.1 degrees Celsius, and the minimum temperature was 10.5 degrees Celsius. While the maximum temperature was three degrees below average, the minimum temperature also was two degrees below normal.
Obviously, Nagpurians felt its impact. However, many sensed an opportunity to move out and enjoy hot food and hot beverages like tea, coffee, soup with family and friends.
Regional Meteorological Centre,Nagpur, informed that the city may witness a slight rise in minimum temperature in days to come.