Nagpur: RTMNU to celebrate 95th Foundation Day on August 4.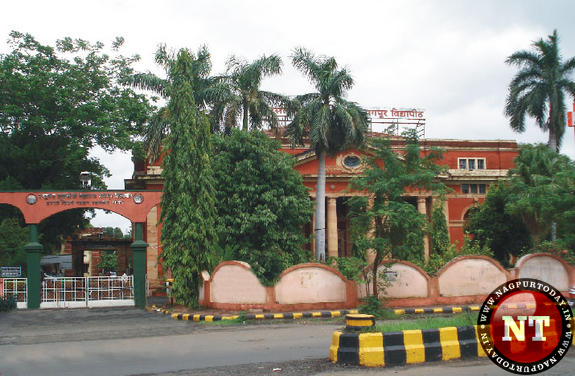 Nagpur: Nagpur University will be celebrating its 95th Foundation Day, on August 4, where renowned historian Dr Bhalchandra Ramchandra Andhare will be honored with 'Rashtrasant Tukadoji Maharaj Jeevan Sadhana award by RTM Nagpur University. The program will be held at Guru Nanak Bhavan, Amravati Road, at 10 am on August 4.
Addressing a press conference here on Thursday Vice Chancellor Dr S.P Kane stated that Dr Andhare will be honored by offering a scroll of honor, memento, certificate. Vice-Chancellor of Gujarat Technological University Dr R N Sheth will be the chief guest. RTMNU Vice Chancellor Dr Kane will preside over along with Pro-VC Dr Pramod Yeole.
Shree Ramdeobaba Sarvajanik Samiti, has achieved distinction of being Ideal Educational Society. Its student Utkarsh Rathi has been selected for best student award. Various other awards will also be awarded on the occasion. They include Ideal Education Society – Shree Ramdeobaba Sarvajanik Samiti, Ramdeo Tekdi, Gittikhadan, Nagpur. Ideal Officer, Pradeep Madhusudan Biniwale, Deputy registrar, V-C's office Ideal Non-teaching Employee-University Class-III Mahetab Khan Nawab Khan, Higher Division Clerk,Education Department, Class-IV – Raju Sheshrao Akhand, Accounts Section and Anil Prabhuji Khare (Sanitary Worker), General Administration Section Non-teaching employee (Class-III) from affiliated colleges – Dinesh Shankarlal Gupta, Junior Clerk, DAB Sindhu Mahavidyalaya, Nagpur.
Inter-collegiate Best Magazine (2016-17) – First-Hislop College (The Hislopian), Rs 7,000; Second – YCCE (Insurgo-2017), Rs 5,000 and Kamla Nehru Mahavidyalaya, (Kamalgandha), Rs 3,000. District-wise prizes of Rs 1,500 each – Nagpur – Kesri of Seth Kesrimal Porwal College, Kamptee
Bhandara -'Manohar', of Manoharbhai Patel College, Sakoli
Gondia – 'Gesture' by Manoharbhai Patel College, Kudwa
Wardha – 'Arthsandesh' by G S College of Commerce.
Best Student Award: Boys – Sarang Bharat Gupta, VMV Commerce, J.M.T Arts and J.J.P Science College, Nagpur; Utkarsha Mahesh Rathi, Shri Ramdeobaba College of Engineering and Management, Nagpur.
Best Student Award Girls – Prajakta Shripad Patil of Rajiv Gandhi College of Engineering and Research, Nagpur and Varsha Vaibhav of LAD and SRP College of Home Science and Home Science technology,Nagpur. The names of the students were selected from 84 nominations- 59 girls and 25 boys.