Nagpur Round Tables bag awards at regional level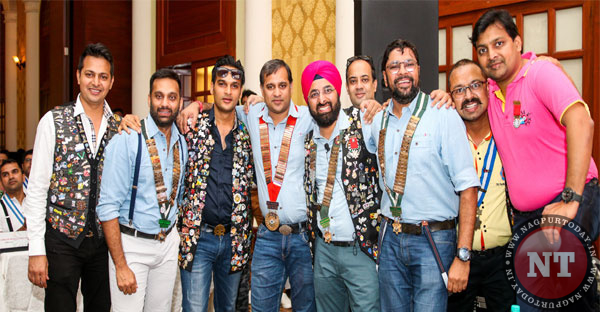 Nagpur: Round Tables in Nagpur have been doing a lot of work for the benefit of the society by making schools, undertaking community service activities and other social activities. This was recently acknowledged by the regional body of Round Table India, Area III at Goa, during their 39th Area Annual General Meeting (AGM).
Nagpur city has four chapters, namely Nagpur Round Table 83, Nagpur Arthurs Round Table 180, Nagpur Spirits Round Table 258 and Nagpur Tigers Round Table 299.
The Nagpur chapters bagged many awards and appreciation for the good work that they did throughout the year and are amongst the best chapters in the country.
These awards were handed over by National President of Round Table India Dhruv Dalmia, Area Chairman Devendra Gandhi, Area Vice Chairman Aditya Jhunjhunwala, Area Secretary Treasurer Prateek Pitalia, Ladies Chairperson Area III Prachi Jindal and other dignitaries of Round Table India. The awards bagged by the individual chapters are: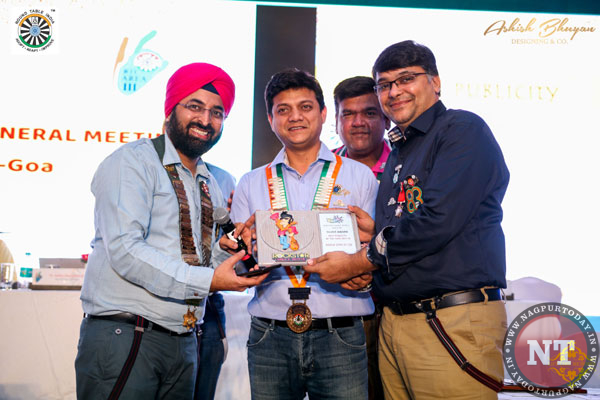 Nagpur Round Table 83: The parent table of Nagpur city represented by LMF Nilay Verma, Area Honorary Tabler Sharad Agrawal and LMF Piyush Daga who is also the National Vice President
LIST OF AWARDS
Bronze for Best Secretary
Gold for Best Publicity
Gold for Best Fund Raising
Gold for Best Project (FTE)
Area Chairmans Citation to Madhusudhan Pacheriwala
Nagpur Arthurs Round Table 180:
Silver for Best Fund Raising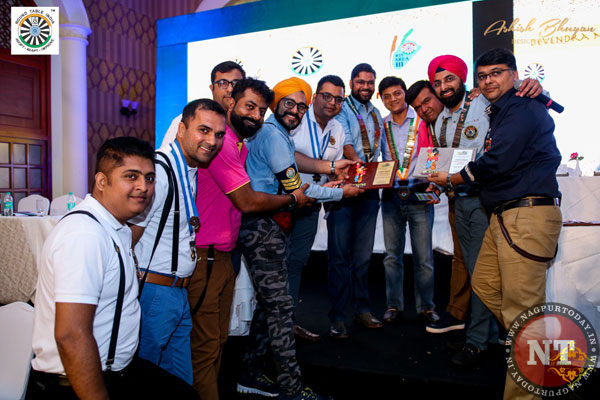 Nagpur Spirits Round Table 258:
LIST OF AWARDS
Silver for Best Publicity
Silver for Best Fellowship
Nagpur Tigers Round Table 299:
Silver for Best International Relations
Ladies wing of the Nagpur Round Table, Nagpur Ladies Circle 50 also bagged two awards. Gold for Non E2E Project and Gold for Best Fund raiser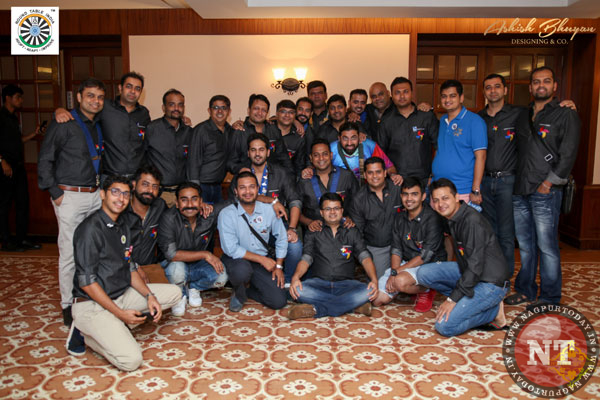 National President Tr. Dhruv Dalmia acknowledged the efforts of National Vice President and Nagpur RT 83's very own Tr. Piyush Daga for his active role in extending the footprints of Round Table in Australia with the charter of Gold Coast Round Table 3 and bestowed the President's Star Pin to him.