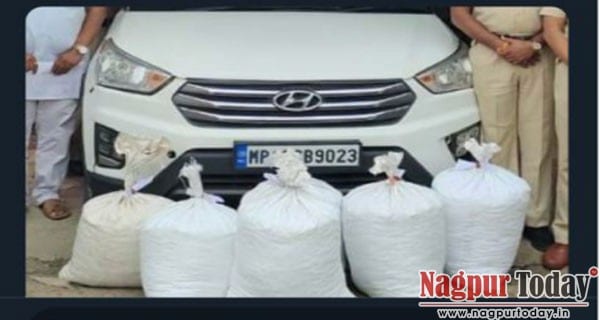 Nagpur: In a significant action against the smuggling of forbidden drugs, the vigilant squad of Nagpur Police on Tuesday arrested a member of inter-state gang smuggling 100 kgs of Ganja.
According to police sources, the action was based on intel. Cops reportedly laid a trap and intercepted Hyundai Creta passing through Second Capital of the State.
Following the check, around 100 kgs of Ganja was seized and the interstate drug peddler was arrested.