Nagpur News: Nagpur Police have gone on high alert after a dreaded terrorist and active member of extremist outfit Indian Mujahiddin (IM) escaped the Mumbai police dragnet. The terrorist Afzal Usmani gave a slip to Mumbai police while he was being produced in the Sessions Court. Afzal escaped from the fifth floor of the Sessions Court building leaving the Mumbai police dumbfounded and launching a massive hunt to recapture the terrorist.
The terrorist was arrested by the Mumbai police for his alleged role in nine deadly offences including bomb blasts in Ahmedabad and Surat in 2008. The Ahmedabad blast had alone killed 56 people. The escape of the dreaded terrorist could not be possible without hand in glow of the concerned policemen who were taking him to the court. One ASI and two other policemen have been suspended for the grave lapse.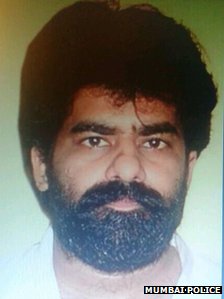 The Colaba Police Station, after registering an FIR in this connection, have formed teams and have launched a massive hunt to re-arrest the terrorist Afzal Usmani. The police were taking Afzal and other 21 IM members to Navi Mumbai-based Maharashtra Control of Organised Crime Act (MACOCA) Court from Taloja Jail for hearing purpose. All the members of the IM were produced before the MACOCA Court Judge. After the noon meal, they were again being produced before the judge at about 1445 hours. All were directed to stand in the gallery of the fifth floor of the court building. However, when the police counted the number before producing them in the court, police noticed Afzal Usman missing.
According to sources, Afzal escaped when he excused for going to toilet. The Prosecutor Advocated informed the escaping of Afzal to the MACOCA Court Judge A L Pansare who expressed his anguish and said the escape of Afzal could prove hurdles in the investigation of other sensitive crimes. Afzal had carried out bomb blasts near civil hospitals in Ahmedabad in 2008 by using a stolen car. After one month of the blast, the Crime Branch of Mumbai Police succeeded in arresting Afzal from a village in Uttar Pradesh. His arrested led to 21 more members of the IM and the Mumbai police subsequently crushed the IM module in Maharashtra. The Sessions Court building is very near to Gateway of India where policemen have been deployed in large number. But still the terrorist managed to escape leaving behind many "dirty questions" to be answered by the Maharashtra Police.