Nagpur: In an ever increasing demand, the Nagpur Passport Office received a total of over 3.80 lakh applications for issuing of the vital document in the past four years (from 2013 till August 30, 2016). At the same time, over 3.64 lakh passports were issued including in normal and tatkal categories. The Passport Office initiated Police Verification of applicants in over 3.32 lakh cases. The entire exercise generated revenue of Rs 63 crore as fees from the passport seekers.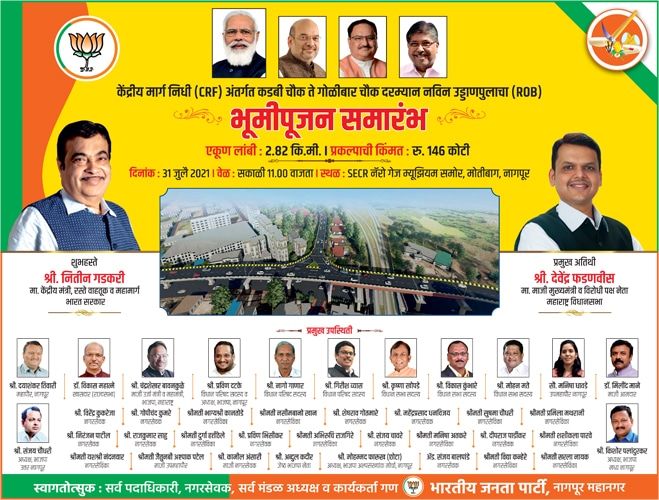 The information was provided by Public Information Officer of Nagpur Passport Office situated at CGO Complex, Seminary Hills, Nagpur, in response to an RTI query posed by activist Abhay Kolarkar.
In the year 2013, 81471 applications were received by the Passport Office and 75571 passports were issued but not before police verification of 72909 applicants. The year also saw generation of revenue of Rs 14.58 crore.
The figures for the 2014 stand as follows: 99,237 applications received. 92964 passports issued. Police verification done in 85,624 cases and the revenue of Rs 16.17 crore went the coffers of Passport Office, Nagpur.
In 2015, a total of 115565 applicants sought the vital document out of which 115354 were received it. 102699 applicants had to undergo police verification. The Passport Office pocketed Rs 18.32 crore towards fees for issuing passports.
Till August 30, 2016, 82911 persons approached the Nagpur Passport Office for issuing of the document. Out of them, 79,316 received it. Police verification of 71177 applicants was initiated. The revenue generation was Rs 13 crore.
However, the Nagpur Passport Office has maintained silence over the specific period in which the passport is issued after receiving an application. At the same time, it is mum on the figure of complaints filed by applicants.