Nagpur: Chief Minister Devendra Fadnavis has appealed the banks for financial assistance in the construction of 'Nagpur-Mumbai Samriddhi Mahamarg'. He was addressing his meeting with chief officers of top banks of the country.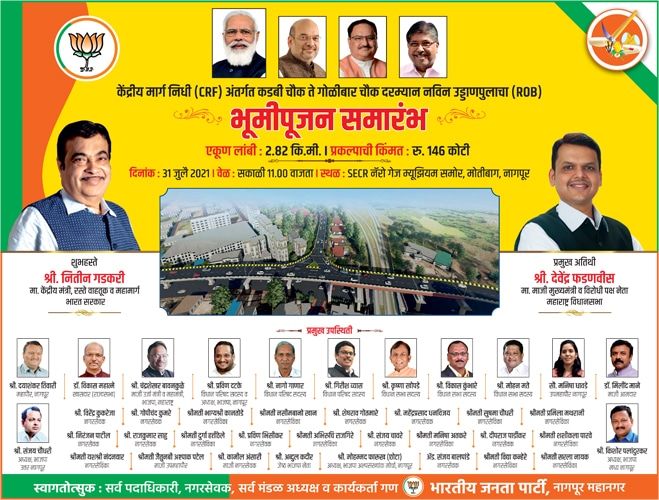 Revenue, Relief & Rehabilitation, and Public Works minister Chandrakant Patil along with minister Eknath Shinde were also present at the meeting. "The upcoming highway project of 701 kilometres will join 24 districts of the state. This will not only lead to development of state and city. But, also contribute for the benefit of the farmers", said the C.M. The project is expected to complete by 2020.
As is being anticipated, the highway's construction will also generate employment. Factories are also expected to be established on sides of the highway. The farmers will be the ones availing maximum benefit from the highway as it will provide them better connectivity for supplying their produces.
Officers of almost all the leading banks of country were present at the meet.