Though Prime Minister Narendra's Modi's speech in Nagpur yesterday was not much different than the standard speeches he has been making all over Maharashtra in his hectic electioneering tour, some additions stand out significantly.
Was this what he was saying, without really spelling it out?
He said "I have to take two names from this city " – everyone assumed it would be Gadkari and Fadnavis, but he stunned everyone by mentioning the Chandrapur MP and Devendra Fadnavis. Was this a veiled promise that the if elected to power with absolute majority, the next Chief Minister of Maharashtra will come from Vidarbha and most probably it could be Devendra Fadnavis? It is worth remembering here that though many politicians have thrown their hats in the ring for the CM's post – Udhav, Raj, Ajit Pawar, Rane etc. etc. – Mr. Fadnavis has assiduously avoided replying to queries on his candidacy for this post.
Mr. Modi, mentioning rumours about status of Mumbai being changed, categorically declared that "Maharashtra will not be divided or split up" even as he praised Telengana. Was he underlining it for people of Vidarbha that though a Telengana may have been possible, Vidarbha is not? It is true that commitment to formation of Vidarbha has been in the BJP manifesto but personally Modi does not seem to endorse this view. He therefore harped repeatedly on the significance of Maharashtra to the economic growth of India. "We cannot think of Maharashtra without Mumbai and India without Maharashtra" he said repeatedly.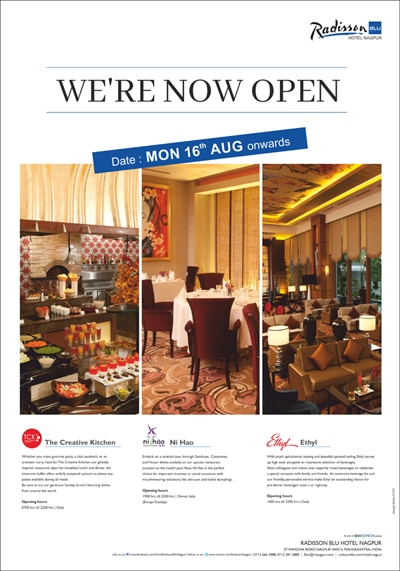 His unexpected bringing up of Mr. Jawaharlal Nehru and also Indira Gandhi's names ( though he referred to her mostly as Nehru's daughter) seems to show that he is aware people of Vidarbha have an undying fondness for the Nehru – Gandhi family. He thus desisted from criticizing "Madam Sonia" or the "Shehzada" – he did not even refer to Vadra who he has been talking of at other rallies.
On the other hand he did not bring up names of Sharad Pawar or Balasaheb Thakre too – neither in praise nor in criticism. Does it mean that he either does not consider the Shiv Sena and NCP a threat in these areas, or is he keeping the doors open for 'coalitions' if necessary.
Finally, though he was speaking for Nagpur and did bring up references to Deekshabhoomi repeatedly, he did not bring up the RSS at all, even mentioning it in passing since he was in Nagpur after all. A deliberate ommision?
The shrewd and far thinking politician that Modi is proving himself to be, much can be read into his silences though his rhetoric is loud and clear too.
– Sunita Mudliyar