Nagpur.
Nagpur Metro Rail Project will soon see the first mega demolition ever since the project picked up in city. To pave way for the North-South corridor of metro, one of the city's key structures – Chhatrapati Square flyover would be finally brought to ground zero in coming October.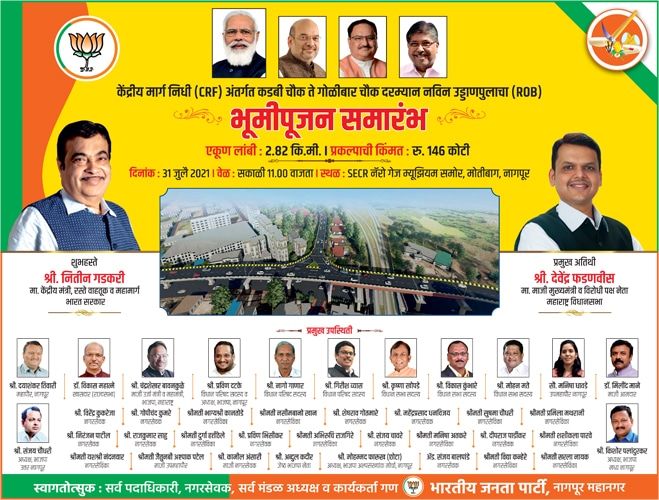 Traffic Department had already issued notification in this regard after Nagpur Metro Rail Corporation Limited got all the required permissions to demolish the concerns flyover situated on Wardha road.
Since North-South corridor of metro rail is being erected on Wardha road, Chhatrapati Square flyover appeared to be creating hurdle at the said juncture. The demolition became inevitable and hence NMRCL sought the approvals to remove the structure. Finally the flyover would be razed in October this year itself.
Traffic on either sides of the concerned stretch would be diverted to alternative routes while the demolition works are on.
This was informed by Deputy General Manager (PR) of NMRCL Shirish Apte who inspected the works of launching girders on the newly erected pillars.
The demolition works would be undertaken by NMRCL itself.