Nagpur: Even as the Mahametro is working day and night to get the Nagpur Metro Rail project on the right track and in right pace, the authorities have decided to add two new stations that will go beyond Khapri station. This will extend the metro route by 3 km. Another new station will come up at Cotton Market.
Addressing a press conference on Wednesday, Mahametro managing director Brijesh Dixit said that at present the terminal station on south side was Khapri. "Beyond this lies the Mihan depot. Now, the track will go alongside the depot up to almost the Outer Ring Road. We will construct Ecopark and Metro City stations there. Metro City will become the terminal station. The distance between Khapri and Ecopark stations is 2.2km while Metro City is 0.6km from Ecopark," he added.
The length of Nagpur Metro will increase up to 41.2km from present 38.2km due to the extension. Mahametro will do the expansion with the money it has saved from execution of the existing project.
Commenting on new stations, Dixit said, "In the original project, there were 36 stations. Now, the number has increased to 40. One new station — Airport South — was approved earlier and is nearing completion. Cotton Market, Ecopark and Metro City were approved in a board meeting held recently."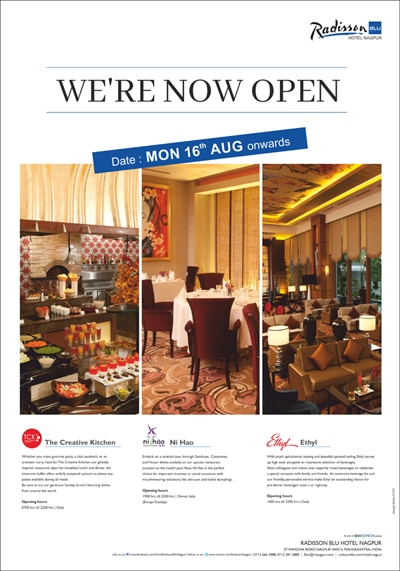 The MD informed the media that Nagpur Metro's oscillation self trial results for at grade section had been accepted by Research Development and Standards Organization (RDSO), Lucknow. RDSO is a Ministry of Railways undertaking, which tests new railway projects.
"RDSO will issue a certificate in a week. This will be sent to Railway Board. After the board approves it, we will invite commissioner of Metro rail safety (CMRS) for inspection. All this is expected to take some time and the commercial operation of at grade section will begin in January next year," Dixit further said.
According to him, 95% of the track was found okay during the self trial. "We had to carry out corrective measures in just two to three places. All the parameters were within limits," he said.
Mahametro, in association with Nagpur Municipal Corporation (NMC), will repair the footpaths within 500 metre of Metro stations to promote use of bicycles by Metro riders. "Guangzhou (China) has successfully used combination of Metro and bicycles. We will introduce smart dockless public bike sharing scheme wherein neither the Metro nor the riders will have to provide the bikes," Dixit said.
Turning to phase II, he said that the detailed project report (DPR) would be ready in a month. "We had asked RITES to include extra stretches — Kamptee to Kanhan and Metro City to Butibori — for inclusion in DPR. In addition some extra studies as mandated by central government will have to be done. The DPR will be ready by December end," he further said.
According to Dixit Hong Kong Metro got 40% revenue from non-fare sources, the highest in the world. "We will increase this figure to over 50%," he said.