Nagpur News:
Standing Committee Chief Dayashankar Tiwari's efforts paid off when Chief Guest MLA Devendra Fadnavis gave the green signal to the Nagpur Mahotsav 2013, also present were Mayor Anil Sole, NMC chief Shyam Wardhane, MLA Krishna Kumbhare, Girish Gandhi, Ashish Deshmukh, Ajay Patil, Prakash Gajbhaiye, Avinash Thakre  and more.
In the inaugural speech, Standing committee chief Dayashankar Tiwari said:"it is auspicious for the Nagpur Mahotsava to start on 150th birth anniversary of Swami Vivekananda. Today is also the birth anniversary of Netaji Subhash Chandra Bose, Balasaheb Thakre, Dadasaheb Falke & Vasant Rao Naik." He then gave out the details of the 6 day long Nagpur Mahotsav. The Nagpur Mahotsav begins on the 23rd of  January, with Hoshi and group presenting a musical night, paying tribute to the cinema artists who passed away last year. About 100 performers from Nagpur would be involved in the programme. In addition, famed participants of TV reality show India's Got Talent would also be demonstrating their skills on the same day. A unique presentation using bread and jam artistic representation of paintings of renowned musicians would entice the audience no end.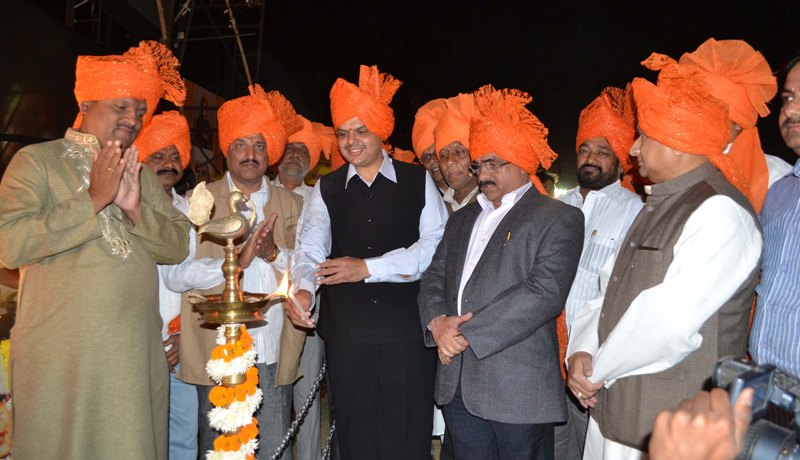 On 24th of January, world-famous drummer Shivmani, would be playing some of his majestic beats and present a ravishing fusion performance.
On 25th January, Bhojpuri singer and actor Manoj Tiwari with his mystical voice adding a regional touch to the mahotsav. Tiwari often referred to as Amitabh Bachchan of Bhojpuri cinema, is expected to take the thrill of festival to another level with his songs, music and dance performances.
On 26th of January the Republic Day, an All India Kavi Sammelan – Vande Matram – is organized in the memory of late legendary poet Grace. India's famous veer-ras poet Hariom Pawar, from Meerut, satire craftsman Saand Narsinghpuri from Narsinghpur, humor poet Tejnarayan Sharma from Monera, ghazal singer Suman Dubey from Lucknow and famous Varadi poet Mirza Baig would set the stage in motion. Famous poet and Professor Rajiv Sharma from Indore will be anchoring the kavi sammelan. Garja Maharashtra – a themed show dedicated to the flavor of the region would be organized on 27th January. The show will include essence of Marathi TV and Cinema with the Marathi stars from big and small screen scintillating the night with songs, music and dance performances. Famous Bollywood singer Kailash Kher, better known for his sufiyana style of singing would cheer the audience with his revering voice on 28th January. This programme called Swaranjali would be conducted to commemorate 150th Birth Anniversary of Swami Vivekananda, birth anniversary of Yashwantrao Chavan, Late Vasanrao Naik and the birth centenary of the father of Indian Cinema Dada Saheb Falke.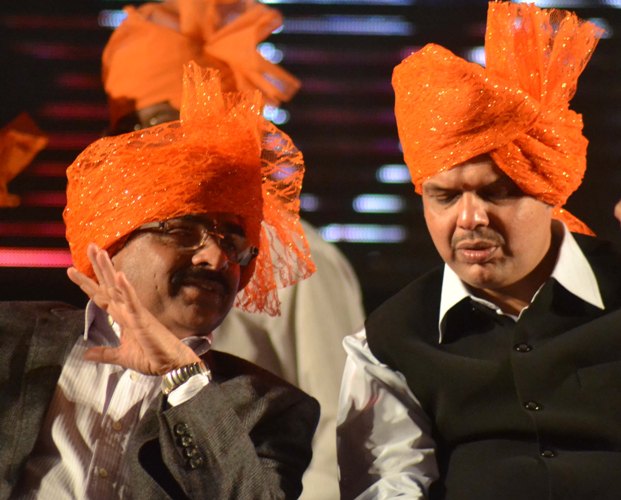 Chief Guest Devendra Fadnavis appreciated the vision behind the Mahotsav of creating awareness of "Save the girl child"  & congratulated the organizing committee. Girish Gandhi recollected old days. During 1994-95 Kundatai Vijaykar, then Mayor took an initiative to promote the local talent, after 15 years in 2010-11 it was the Standing Committee Chief Sandip Joshi, also known as the "Architect of Nagpur Mahotsav" who again brought glory to the city by organizing such an event.
City's Hottest Radio station, Radio Mirchi's Radio jockey RJ Rajan was the host of the evening. Along with some local performers, a few special performers also graced the evening. So Nagpur, pull up your socks and get ready for  6 days of Art, Music & entertainment and book your seats now at Yashwant stadium!!!!!
– Yashraj Trivedi