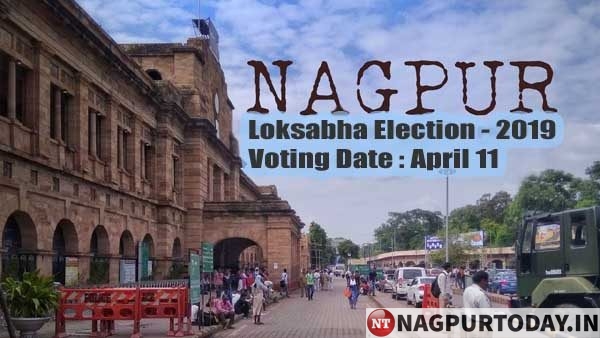 Nagpur: Lok Sabha elections to be held on 11 April in Phase 1 in Nagpur.
Lok Sabha Election 2019 Date in Maharashtra,Election in 4 Phases
Maharashtra will vote to elect 48 MPs to the 17th Lok Sabha in the first, second, third and fourth phases of the Lok Sabha elections. Maharashtra will vote on April 11, April 18, April 23 and April 29.
On April 11, seven Lok Sabha constituencies from Maharashtra will go to elections. On April 18, 10 Lok Sabha constituencies from Maharashtra will go to elections and on April 23, 14 will go to elections and the remaining on April 29 will elect the next Indian government.
Maharashtra is a significant state from the electoral perspective as 8,73,30,484 voters come from the state.
There is a rise of 65,31,661 voters in Maharashtra for this 2019 Lok Sabha polls from 8,07,18,823 in 2014 Lok Sabha elections to 8,73,30,484, Also, the sex ratio of the voters has gone up from 889 to 911 female voters. Also, the total number of polling stations have increased in Maharashtra is 5,994.
The key issues in Maharashtra continue to be agrarian distress, unemployment, water crisis and other welfare schemes.
Earlier, the BJP and Shiv Sena have announced that they will contest the 2019 Lok Sabha polls and the Maharashtra state assembly polls that are also to be held later in the year, together. The BJP will contest on 25 seats while Shiv Sena will contest on 23 seats in Maharashtra.
Maharashtra will vote to elect 48 MPs for the 2019 Lok Sabha elections in four phases. Here's the phase-wise division:
Phase 1 (April 11)
Wardha, Ramtek, Nagpur, Bhandara-Gondia, Gadchiroli-Chimur, Chandrapur, Yawatmal-Washim
Phase 2 (April 18)
Buldhana, Akola, Amrawati, Hingoli, Nanded, Parbhani, Beed, Osmanabad, Latur, Solapur
Phase 3 (April 23)
Jalgaon, Raver, Jalna, Aurangabad, Raigad, Pune, Baramati, Ahmednagar, Madha, Sangli, Satara, Ratnagiri -Sindhudurg, Kolhapur, Hatkanangle
Phase 4 (April 24)
Nandurbar, Dhule, Dindori, Nashik, Palghar, Bhiwandi, Kalyan, Thane, Mumbai north, Mumbai north-west, Mumbai north-east, Mumbai north-central, Mumbai south-central, Mumbai south, Maval, Shirur, Shirdi