Nagpur: Nagpur Ladies Circle 50 and Nagpur Arthur's Round table 180, two NGOs that work for empowerment through education, came together to celebrate Doctor's Day with the able support of Nagpur Spirits Round Table 258.
A free health check-up camp was organized in association with Sir Gangadhar Rao Chitnavis Trust on 1st July 2023, Saturday at Chitnavis centre. More than 170 beneficiaries were screened and given advice by 9 doctors across different specialties.
The doctors who participated in the camp were Dr. Mahesh Chaturvedi (oncosurgeon), Dr. Smita Chaturvedi (General practitioner), Dr. Meghna Agrawal (OBGYN), Dr. Amit Agrawal (Gastroenterologist), Dr. Rubal Jain (Pediatrician), Dr. Utsav Agrawal RT 258 ( Orthopedic surgeon), Dr. Kartikeya Chaturvedi (Cardiologist), Dr. Kunal Raut (orthopedician) and Abha Bang Soni (Psychiatrist).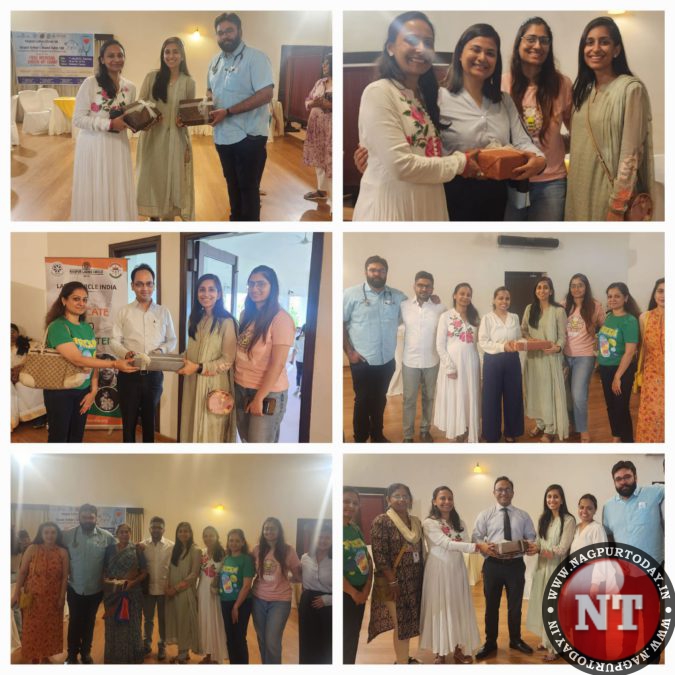 Beneficiaries included children attending government schools, construction workers, and hospitality staff members.
The doctors were also felicitated by Cr. Megha Agrawal, Chairperson NLC 50 and Immediate Past Chairman of NART 180, Dr. Kartikeya Chaturvedi.
The event was marked by the presence of various members of both organizations.