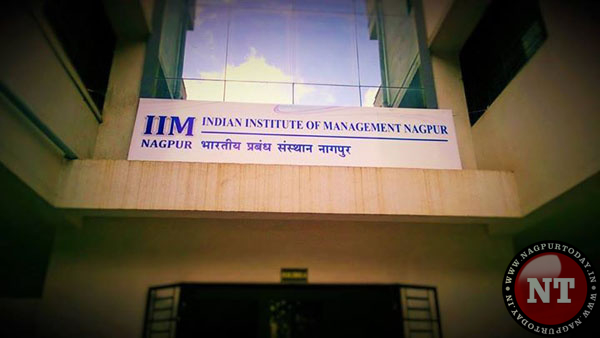 Nagpur: IIM Nagpur completed the final placement process for the second batch of students enrolled under its flagship Post Graduate Programme in Management (PGP 2016-18).
The final placement process for IIM Nagpur witnessed 40+ recruiters, including many first time participants, making beeline to recruit the best available talent from the campus. The season saw participation from sectors like FMCG, Analytics, IT Consulting, BFSI and Logistics and others. Prominent recruiters included VLCC, Yes Bank, ICICI Lombard, J K Technosoft, Tech Aspect, Fractal Analytics, Larsen & Toubro, Value Labs, Bajaj Allianz, SBI Funds, India Mart, Infosys BPM, DTDC, 4Tigo among many others.
IT & ITES, followed by BFSI, FMCG and Analytics recruited more than seventy percent of the batch. The highest domestic package offered was Rs19 lakhs, and the average was Rs12.05 lakhs. Further, the average package offered for the top quartile of the batch was Rs 16.08 lakhs, and the median package for the same group was Rs 15.40 lakhs. The median of top quartile, thus reported, increased by fourteen percent as compared to last year and offers in IT sector increased by twenty-eight percent. Marketing, consulting, and analytics, were the most sought after roles, closely followed by finance, and operations, among students.
This year IIM Nagpur also witnessed enthusiastic participation from senior executives of companies like Maharashtra Metro, Stellar Value Chain Solutions Limited, Fractal Analytics, HDFC AMC, Axis Risk Consulting, Lowe Lintas, TCS, HUL, Marico and Tie Global among others, in the form of open seminars and guest lectures.
This year IIM Nagpur enjoyed a healthy mix of returning recruiters as well as first time recruiters from the industry. "We look forward towards the continued support that we have been able to garner from corporate leadership teams and recruiters in this regard," said Prof. L S Murty, Director, Indian Institute of Management Nagpur.
"I sincerely hope that we can build on the tremendous confidence shown by the industry in our students," said Prof. Rahul Kumar Sett, Chairperson, Career Development Services (CDS) at IIM Nagpur.
IIM Nagpur completed the final placement process well ahead of the conclusion of its academic calendar.
"Our students have made their presence felt in the corporate world and I am sure that it is just the beginning. I would also like to thank all our corporate partners for their confidence in IIM Nagpur and its students. We are sure of reaching greater pinnacles in the years to come" said Souvik Roy, In-charge, Career Development Services (CDS), IIM Nagpur.