Nagpur, Gear Up For A Futsal League!
Do you like to know everything that's buzzing in Nagpur? Like our page to stay updated!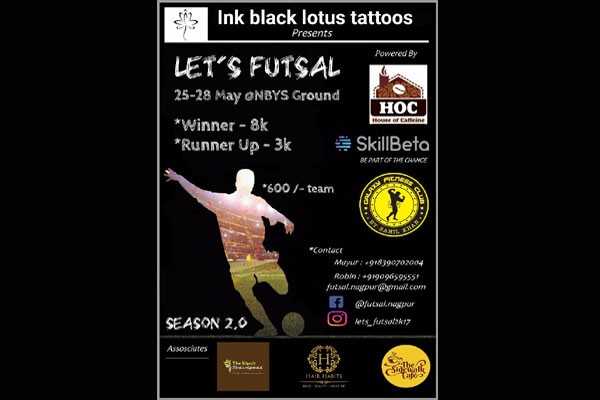 Amid the rising fanfare of the Premier Futsal league in India, Nagpur is back in the city with its own Futsal league!
Futsal is a variant of association football played on a hard court, smaller than a football pitch and mainly indoors. With only five players every player is involved in the game.The game requires all the skills and tactics that are helpful in playing Football.
Season One of the futsal saw as many as 33 teams competing with each other to win the title and a cash prize.This year, the winners would be awarded with a cash prize of Rs.8000/- and the runners up Rs.3000/-
One can also enjoy other games and win vouchers.
You can get your teams registered latest by the morning of May 26 for Rs.600.
So gear up for the tournament from 25-28 May and let the athlete inside you come out!
For further details and registrations,
Contact:

Robin Shukla: 9096595551
Mayur Thakkar: 8390702004