Nagpur fliers to get direct flights to 9 more cities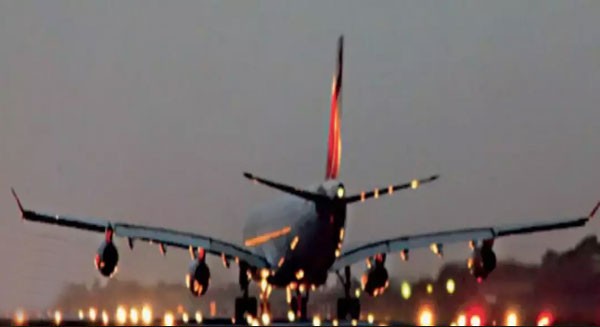 Nagpur: Nagpur is gradually witnessing significant improvement in its air connectivity to other cities of the nation. After direct flights to Kolkata and Bangalore were introduced, more airlines are inclined towards increasing its direct connectivity to other cities from Nagpur. At present Nagpur has direct flights for Delhi, Mumbai, Bengaluru, Indore, Raipur, Kolkata, Pune and Hyderabad.
Indigo has the maximum of 15 departures. The aviation competition in Nagpur will rise with the entry of low cost carriers Spicejet in the business here. At present Nagpur have Jet Airways, Air India, IndiGo, JetLite, GoAir and Air Asia flights.
Now from coming September and October, Nagpur will add more direct flights to other cities in its kitty. The direct flight services for Bhopal, Jabalpur, Kolhapur, Aurangabad, Jaipur, Chennai, Bhubaneswar and Ahmedabad are expected to start in the coming months. Currently, there is no direct flight for those nine cities from Nagpur. Moreover, a second flight for Allahabad is likely to start from Nagpur.
Till now, SpiceJet does not operate any flight from Nagpur. A few months ago, SpiceJet entered into an agreement with Air India MRO in Mihan. At that time, SpiceJet CEO assured that the company would start new flight serv-ice from Nagpur. Competition will increase The winter season is believed to be profitable for airlines as number of passengers increase.
Sources said IndiGo Airlines, which has maximum flights from Nagpur, would include some new planes in its fleet.
The airlines is also trying for slot approval for Bhopal, Jabalpur, Kolhapur, Allahabad and Aurangabad, sources added. Recently IndiGo had completed its 12 year in the business recently. The company then indicated that it would increase its Nagpur operation. IndiGo sources said the new operations for five cities were in pipeline and it might start in winter.