Nagpur Today.
Nagpur City experienced Sunburn's unique party feeling with a touch of Goa right here. After the successfully organizing the first edition of Sunburn Reload last June, the organizers felt confident of a grand success for the festival in Nagpur this year too. Sunburn Festival is ranked as World's No.4th Dance-Music Festival and Asia's largest one.
The party with all this exquisite arrangements worked with clockwise precision. All the patrons enjoyed the arrangements which included music, lights, dancing food and beverages to the hilt.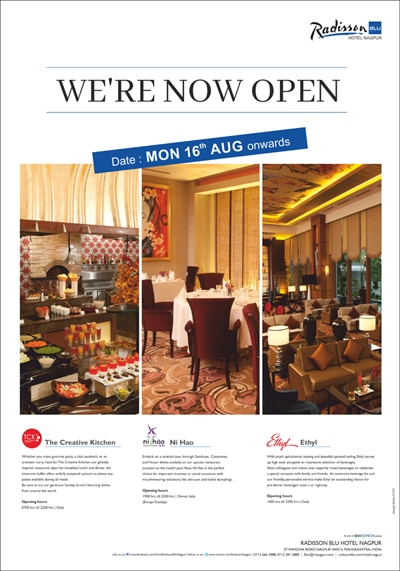 However one thing that made this festival stand-out was that it was decent all the way. Selected patrons made the party more enjoyable. All the needs and necessities of all the patrons were met with an elan, style.
Keeping in mind the brand value of the event, a massive production was put in place. The entire event was planned for acoustics-lighting synchronization. High-end Sound Systems, Synchronized lighting arrangements were installed to give the party flavor and feel. Visuals on the giant LED Walls & Pyrotechnics added to the experience!
Nagpur's young & upcoming DJ cum Producer Vikram Sawarkar aka Markiv made a grand opening of the show followed by Tarlok Singh aka Boomraa Trilogy.
18-year-old Mumbai lad Sahil Sharma aka Zaeden (who recently gained worldwide recognition with his debut release- a remix of Magic by Coldplay) showed his talents. Patrick from Germany's famed trio DBN (who will also be playing at this year's Tomorrow-land Festival) headlined the show which was attended by nearly 800 people. The event attracted a few patrons from nearby places too.
As the tempo of music progressed and the sun slowly setting in the horizon added the appropriate aura to the arena packed with happy dancers. They grooved, jumped and danced till the music stopped. The event came to an unfortunate end sharply at 10 pm as per guidelines.
The music, lightings and the spirit of the festival infused rhythm and drew out the party animals in most of the patrons. The girls just sizzled in colourful attire while the guys looked cool in casuals.
While speaking to Nagpur Today, one of the organizers said that thorough planning, implementation and team-work execution, combined with fulfilling all legal formalities and support from civic and police officials made the program a grand success.
PICS BY :Vinay Thorat