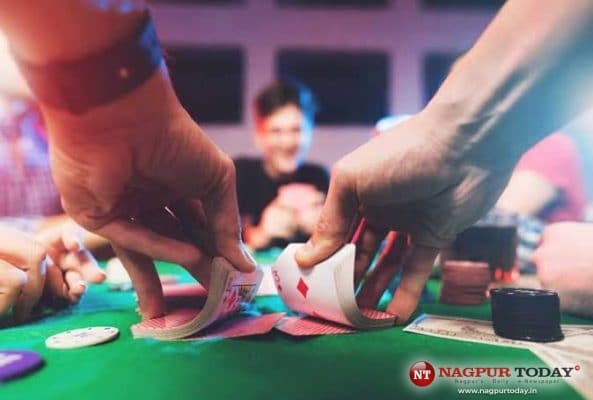 Nagpur: The vigilant Nagpur Police have launched a special drive against gambling rackets being run at prominent city based hotels and clubs amidst festival of light – Diwali. Cops have issued notices to all the city based hotels and clubs under Section 149 and beefed up the patrolling in the areas, informed Deputy Commissioner of Police (DCP) Zone 2, Vinita S.
Comply with norms, or face action:
"Nagpur Police have always been on their toes to curb illegal gambling activities in the Second Capital of the State. During the festival of light, we've ensured all the precautionary measures to avert any untoward incident. All the prominent hotels and clubs in the city have been served with notices from the Nagpur Police Department in this regard. We've asked them to adhere to the norms set by the State Government when it comes to bursting crackers or music," the DCP Vinita S said.
Hotels, clubs providing shelter for illegal gambling won't be spared:
"As far as illegal gambling is concerned, Nagpur Police will be conducting surprise checks at hotels. Besides, we've asked hotel and clubs to apprise us immediately in case of any altercation. If anyone found flouting norms set by District Administration or providing shelter to illegal gambling activities will face strict legal action," warned the DCP.
Approach Nagpur Police for any inconvenience:
"In case of any emergency or to report any law and order situation in the area during the ongoing festival season, one can always reach Nagpur Police on our social media platforms on Facebook, Instagram and Twitter. Besides, the Police Control Room and all the officials of Nagpur Police are always available for your help," DCP Vinita S urged Nagpurians and wished them a happy and safe Diwali!
– Shubham Nagdeve