Nagpur: Soon there will be now escape route for rash drivers in Nagpur, Here's some promising news – the Traffic Control Branch of Nagpur City Police on Thursday inducted two vehicles fitted with latest machines to curb rash and negligent driving in city.
These vehicles were provided by Maharashtra Police as per demand of local units to rein in rash drivers that have become a menace for citizens and headache for cops. The vehicles are equipped with table-mounted speedometer and also has breath analyser. With pre-fitted speedometer it can be deployed anywhere and help in quick analyse of over speeding.
The breath analyser are quite advanced and can help field units in determining drunken driving effectively. Right now cops on patrol duty rely on crude method, asking a driver to blow air and if they smell liquor the challan is issued. Talking to The Hitavada, Police Inspector Jayaesh Bhandarkar underscored its unique point, these two vehicles are fitted with GPS, thus senior officers can easily monitor their movement on their mobiles.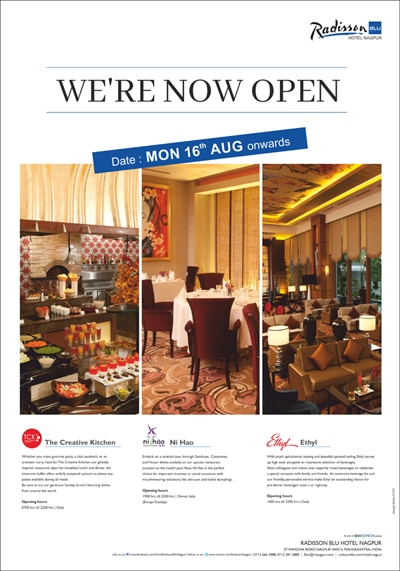 "As per directions from Deputy Commissioner of Police, Traffic, Chinmay Pandit, we may deploy these vehicles on outskirts of city where rash and drunken driving is common and traffic police can put fear among wrong doers and bring about discipline among citizens", he disclosed further.
A release of Traffic Control Branch said the efforts of Commissioner of Police Dr Bhushan Kumar Upadhyay and Joint Commissioner of Police Ravindra Kadam is to upgrade facilities with traffic police so that they can effectively deter violators whose number is on increase. But these few bad elements have capability of disrupting entire traffic scenario and hence these latest vehicles are meant to curb their instincts. The release further mentioned that any over speeding vehicle can be measured with help of the speedometer in these two four wheelers from a distance of 500 metres.
Automatic challan would be generated by the machine thereby eliminating lot of time and the same can be sent to postal address of the violator. The vehicles also have Tintometer that can help in checking cases of sound pollution. Right now in absence of exact machines sound pollution cases could not be controlled by police. PI Bhandarkar each of the vehicle will have one officer and two men and they would roam on selected patches on outskirts and help in regulating traffic movement.