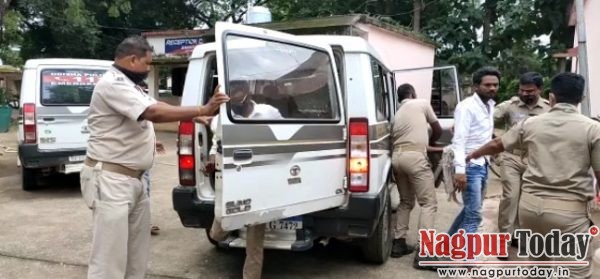 Bargarh/Nagpur: A Nagpur policeman was caught red-handed along with three other accomplices while smuggling ganja in western Odisha Friday.
According to Bargarh police, three men and a woman were arrested while they were allegedly transporting around 22-kilogram ganja at Barapali railway gate on Friday.
Acting on a tip-off, police intercepted a vehicle at the railway gate and seized the contraband.
"Four persons including a Nagpur police head constable Roshan ugle attached to Watoda Police Station were arrested. A pair of handcuffs and a police logo has also been seized from his possession," said Bargarh sub-divisional police officer Deepak Kumar Gochayat.
Three police teams have been formed to nab the accused and intercept the vehicle bearing a Maharashtra number, which was coming from Sonepur, he added.
According to sources , Roshan ugle was on leave.

.. Ravikant Kamble