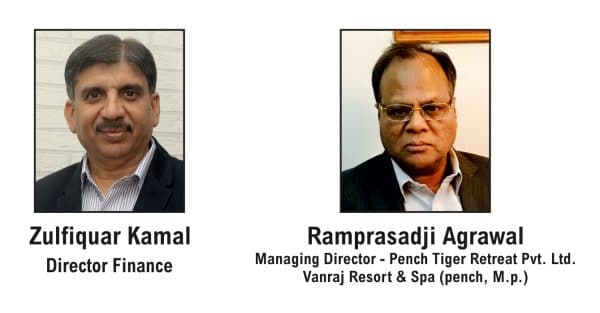 Nagpur – As per the prevailing tradition of the Chamber, every year NCCL selects awardees and honors them by NCCL Award for Excellence in respective fields of Industry, Trade and Service of the region.
This year Mr. Zulfiqar Kamal, Director Finance, Zim Laborataries has been selected for the award in Industry Section and Mr. Ramprasad Agrawal , Managing Director, Pench Tiger Retreat Pvt. Ltd. , Vanraj Resort, Pench (M.P.) has been selected inTrade & Service section.
The Award function is scheduled to be held on Sunday, 7th November 2021 at Maharajbagh Club at 7:00 pm. IPS Amitesh Kumar Commissioner of Police , Nagpur shall grace the occasion and award the recipients. On the same day Diwali Milan Programme shall be held for the members after the award ceremony. President C.A. Mr. Kailash Jogani and Secretary Mr. Tarun Anand Nirban of Nagpur Chamber of Commerce Ltd. and convener Mr. Vijay Jaiswal invite the office bearers of all Trade and Industry Associations of the city and members of Nagpur Chamber of Commerce Ltd. to attend the function.