Nagpur: Nagpur Branch of Western India Regional Council of The Institute of Chartered Accountants of India organised Full Day Seminar on Branch Audit at Hotel Centre Point, Ramdaspeth Nagpur in which Chairman of Nagpur Branch CA. Swapnil Ghate in his welcome address said that Bank Branch Audit Seminar is one of the most keenly attended seminar. He informed that to help members improve quality of Bank Branch Audit. Nagpur Branch has decided to form "Bank Branch Audit- Helpdesk" consisting of experts who shall help solving queries of members during Bank Branch Audit period. Branch shall constitute such panel with a period of 7 days. Branch also wish to introduce a novel concept of "TAX CLINIC" wherein members can come with their queries and can discuss with experts nominated on individual basis with complete confidently at the Nagpur Branch, he opined.
Regional Council Member CA. Abhijit Kelkar in his remarks appreciated the efforts of Nagpur Branch in carrying out various activities for the benefit of members. He guided the audience with his experience in the field of Bank Audit. While updating the members, he informed that the Institute is taking efforts from Central & Regional level as well to ensure recognition of CAs in the very important task of audits in the banking industry. He informed that the mode of allotment of bank audit is going to be transparent in near future. This will ensure allotment on merits. He also applauded the efforts of WICASA 2016 team of ICAI, Nagpur to have scheduled full day seminar on Bank Branch Audit for CA Students as well on 22nd March itself.
On this occasion CA. Anil Dani, CA. Aniruddha Shenwai, CA. Milind Patel, Past Chairmen Nagpur Branch, of ICAI and CA. P.R. Risbud were Chairmen for Technical Sessions.
In the First technical Session CA. Ninad Nandgaonkar, Nagpur presented his paper on "Audit under CBS Environment- Practical Approach" and CA. I.B. Sonawala from Mumbai presented his paper on "Audit of Advances- Practical Case Studies". In the second technical session CA. Shriniwas Joshi, from Mumbai presented paper on "LFAR Reporting and Expectation of Central Statutory Auditors from Branch Auditors" and CA. I. B. Sonawala from Mumbai presented paper on "Prudential Norms, NPA Reporting- Practical Case Studies. All the speakers resolved various queries of the participants in most effective manner.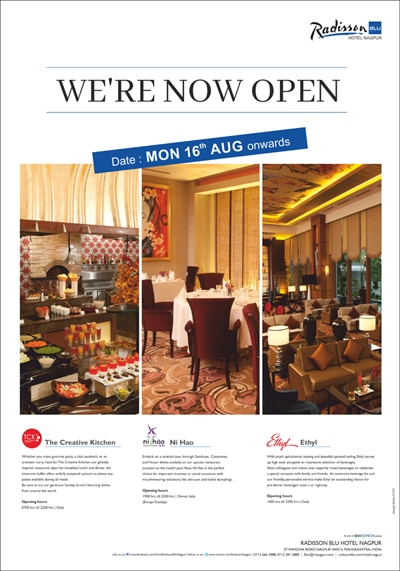 CA. Jiten Saglani, Executive Member co-ordinated the inaugural session & CA. Saket Bagdia, CA. Sanjay Agrawal, Executive memebrs co-ordinated the technical sessions and Treasurer of the Branch CA. Suren Duragkar proposed formal vote of thanks.
Prominently present on the occasion were CA. R. S. Khanzode, CA. Swapnil Agrwal, CA. Ajit Damle, CA. Surjit Singh Bhasin, CA. Prasad Dharap & more than 300 Chartered Accountants.