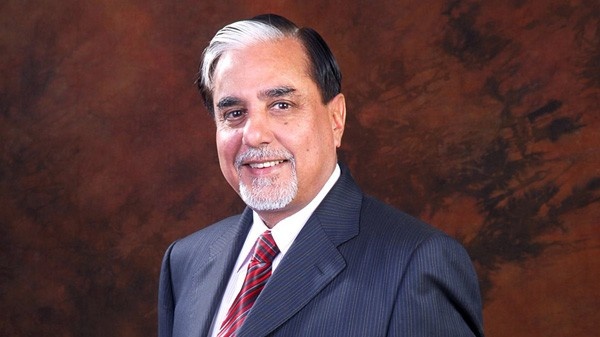 Nagpur: Nagpur Branch of ICAI felicitated Subhash Chandra Goyal, Member of Parliament, Rajya Sabha and the Chairman on Essel Group in his recent visit to Nagpur.
Subhash Chandra spoke with the delegation about the ways through which a professional can be a true leader of the society. He also shared his success mantra with the members and requested that certain steps should be taken by the Institute to enhance the skills of Chartered Accountants in tune with the changing trends of the economy. Subhash Chandra was very happy to know about the various efforts of Branch for the contribution not only for the profession but also for the society at large. He conveyed his wishes for future endeavors of Nagpur Branch.
Chairman of Nagpur Branch CA. Umang V Agrawal informed about the various activities being taken by Branch. He also appraised the honourable Member about the support being extended by the Chartered Accountants for implementation of schemes and plans of the Government. Chairman Agrawal also complimented Goyal ji for being an inspiration to many professionals and thanked his team for the continuous support ICAI has received at all times.
CA. Julfesh Shah, Member of PR & CSR Committee of ICAI, said that Chartered Accounts are playing a vital role in advising government on various issues. He appealed the hon'b;e member that there are lot many issues which are being faced which needs to be specifically looked into. He further requested the guest to provide suggestions with respect to various expectation of government from the Institute of Chartered Accountants of India.
Prominently present on the occasion were CA. Suren Duragkar, CA. Saket Bagdia, CA. Jitendra Saglani, CA. Hitesh Sanklecha & Sunil Raisoni.