Mystery of Girl's rape and murder at Kamptee deepens; experts to perform postmortem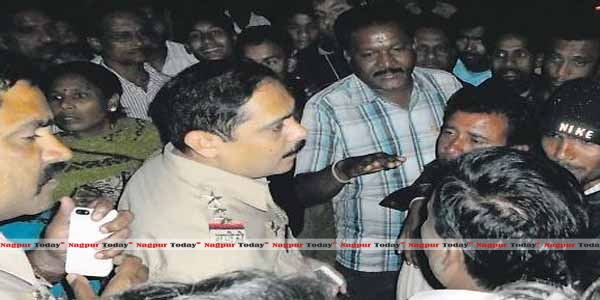 Nagpur News.
Kamptee police have been trying to decode the murder mystery of an 18 year old girl whose body was found behind railway godown at Viktubaba Nagar in Kamptee, however it did not get any leads as yet. The girl's body was found in the bushes just 30 meters from her house. The cops have cornered 7-8 youths in this regard and interrogated them in this regard but could not arrive at any consolidated proof to establish the connection. Speculations have been rife over the girl's mysterious murder. Scratch marks were also detected on her body and cheeks, which indicate the girl was forced for physical relation before being killed.
Meanwhile, a special team comprising medicos from Mayo and Medical hospital along with Kamptee Government Hospital has been formed to conduct postmortem on the girl's body. The investigation is expected to ascertain the cause of death. The team has been also trying to work on the possibility of the girl being raped and murder.
Meanwhile, the parents and relatives of the girl have put their foot down and adamant on not performing her last rituals until the culprits are brought to book.
The girl's parents are poor laborers who reported that she went to attend nature's call and never returned. A wave of tension prevailed in Kamptee following the incident.
Superintendant of Police Dr. Aarti Singh had also reached the spot to probe the matter. A dog squad was also driven to the spot in order to pick up clues.