16th Jagatik Marathi Sahitya Sammelan inaugurated in city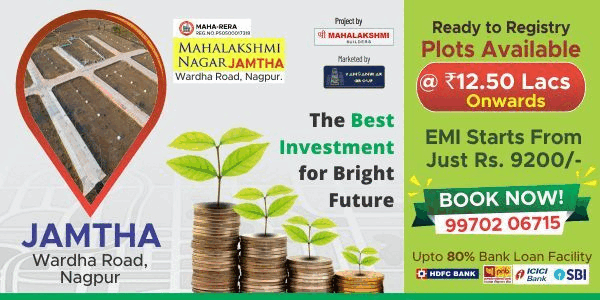 Nagpur: The Chief Minister Devendra Fadnavis on Friday asserted that his government is committed to develop Marathi language in accordance with the needs of the 21st century. "Development of Marathi is need of the hour as the language could proudly be called as one of the oldest ones in the world. Marathi language is treasure of 'Amrut' and the sacrifice of Nagpurians for the language is unparallel. No city has sacrificed so much for any language. Organisation of Jagatik Marathi Sahitya Sammelan in Nagpur is happy moment for the city," Fadnavis stated.
The Chief Minister was speaking after inaugurating the 16th Jagatik Marathi Sahitya Sammelan being held from January 4 to January 6 at the auditorium of Vasantrao Naik Agricultural Management and Training Institute (VANAMATI), VIP Road, here. The Sammelan is being organised by Jagatik Marathi Academy on the theme "Shodh Marathi Manacha."
Other dignitaries who graced the inaugural function include Union Minister Nitin Gadkari, Guardian Minister Chandrashekhar Bawankule, former Union Home Minister Sushilkumar Shinde, President of Sammelan Dr Shriniwas Thanedar, Mayor Nanda Jichkar, former MP Ajay Sancheti, Datta Meghe, Ravindra Thakre, Director of VANAMATI, Yashwant Gadakh, and Shashikant Chaudhary as chief guests.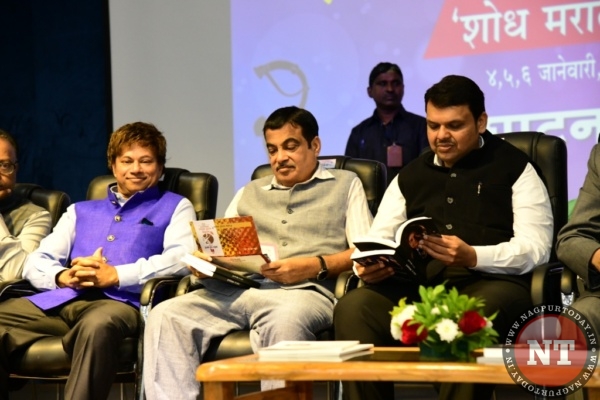 At the outset, Fadnavis and Gadkari inaugurated the Sammelan by lighting the traditional lamp. Fadnavis further said that Marathi people created their own world with their outstanding actions on foreign soils. Common Marathi people can draw inspiration from them. Several persons surround us who can inspire us. The youths of today could learn from such persons, he said.
"Cinema world has been prospered by Marathi people. The place of Marathi dramas and plays is unparallel even today. Marathi literature has reached each and every corner of the world. Current era is of Internet era. Hence of development of Marathi language according to tenor of 21st century is need of the hour," Fadnavis said and added his government is committed develop Marathi language at all cost.
The President of Sammelan, Dr Shriniwas Thanedar in his address said, "Even though I am in a foreign country due to profession, I am still a dedicated Marathi man. In recent times, name, image of India has brightened in the world. India is on way to become a global economic power. Development of basic amenities has taken a giant stride. Democracy in India is the best in the world. Because of this India will become a global power," he declared.
On the occasion, the 50th edition of book "Hi 'Shri' Chi Ichha," authored by Dr Shriniwas Thanedar, was released at the hands of dignitaries. Similarly, the first edition of book "Punha Shri Ganesha" was also released.
The programme was conducted by renowned chef Vishnu Manohar. A large number of litterateurs, students and citizens attended the programme.