Musical Doctors at IMA Hall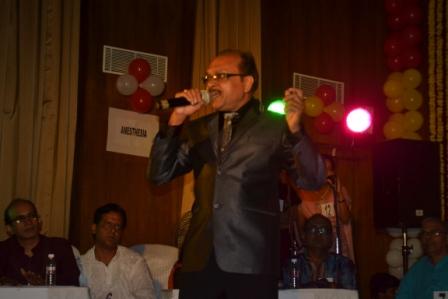 Nagpur Entertainment News : On Sunday there was an amazing sa-re ga-ma competition between a group of Doctors – Radiology, Association of Physician of India (API), Ophthalm, Pathology, Anesthesia, Surgery, Gynecology Association (NOGS), ENT, Cardiology Association of India (CSI) at IMA Hall took place. There were three rounds – Gazal, Rakesh Khanna and Hungama. It was a pre-planned and a well rehearsed show put up. And the chairman- Dr. Mukund Ganeriwal who is a physician and the organizer of the event also participated and has been practicing singing since 8 years. And the Master of the ceremony was Dr. B.K.Sharma who was also the co-organiser.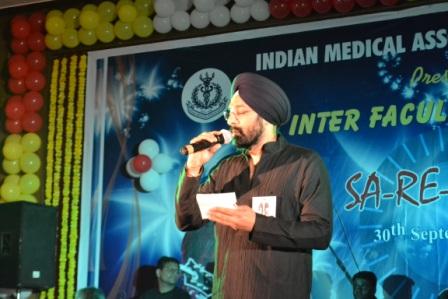 Anjali Nisad and MRS. Sanjeevni Hatwalne was the chief guest of the show. Other known doctors were Dr. Arneja who sung – hoto se cholo tum, Dr. Acharya who sung a gazal – jalte ho jiske liye. It was a very entertaining show put up and this was the third year of this competition. Shrikant Suryawansi's band helped in making the show a success. Doctors tried to relax themselves on a Sunday with music as it  is known to be one of the most ancient form of relaxation and they also  grabbed the opportunity to show off their  talents and hobbies.
All in all the show was a grand success.
By Ankita Agrawal