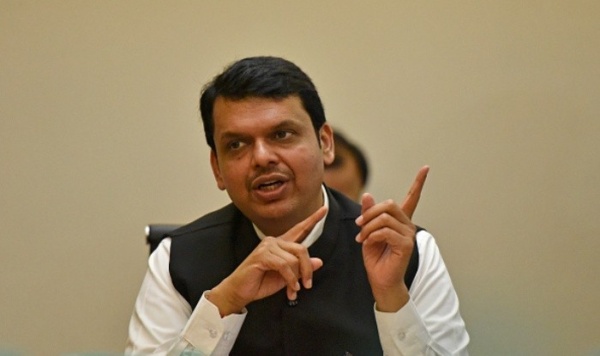 Mumbai: Chief Minister Devendra Fadnavis today proposed a panel of senior members of the Maharashtra Legislature to probe the audio clip that allegedly featured the name of Leader of Opposition in the Council, Dhananjay Munde.
Mr Fadnavis said in the Legislative Assembly that it was a serious issue as the audio clip purportedly casts aspersions on the functioning of the Legislature and lowers its dignity.
A Marathi news channel had last week allegedly aired an audio clip in which it was purportedly claimed that Munde, a senior NCP leader, had stalled a Calling Attention Motion in the Legislative Council for bribe.
Mr Munde had rubbished the accusations against him and alleged it was a tactic adopted by the government to divert peoples attention from "core issues" plaguing the state.
Mr Fadnavis today said, "We need to protect the dignity of the Legislature."
"I suggest that a committee comprising the Assembly speaker, the Legislative Council chairman and the leaders of opposition in the Upper and the Lower House should probe the issue so that the dignity of the legislature is protected," he said.
He said the police case in the matter will be probed separately.
NCP leader Ajit Pawar said he agreed with the suggestion and asked the Chair to tell the members from the treasury benches to get back to their seats so that the day's proceedings could be conducted.
Leader of Opposition Radhakrishna Vikhe Patil then raised the issue of the revocation of suspension of BJP-backed independent MLC Prashant Paricharak.
To this, Mr Fadnavis said there was no need to politicise all issues.
"In this (Munde) case, even we can bring politics. But I am suggesting a way out to uphold the dignity of the Legislature," Mr Fadnavis said.
As members from the treasury benches came into the well demanding suspension of Dhananjay Munde, Speaker Haribhau Bagde took up the motion to thank Governor Ch Vidyasagar Rao for his address to the joint sitting of the state Legislature on the first day of the budget session.
Amid the din, the motion was passed without a discussion on it and sans a reply from the chief minister.
The speaker then adjourned the House for the day.
Paricharak was suspended from the state Legislative Council in March last year, after he joked during an election campaign about the wives of soldiers.
The legislator had later apologised for his statement.
The state government had last week revoked his suspension.