Nagpur News: Mayor Anil Sole on Tuesday said that Nagpur Municipal Corporation (NMC) has started a temporary shelter (Pashu Nivara Kendra) in Bhandewadi area of Nagpur for wounded and ailing stray animals, specifically the stray dogs. At the same place, a multi-facility, multi-crore animal shelter is being planned and master plan of the same should be submitted in General Body Meeting, directed the Mayor while discussing the issue with representatives of a Non-Government Organisation. The discussions were held in a meeting at Standing Committee's Dr Panjabrao Deshmukh Memorial Hall in Central Office of NMC in Civil Lines.
The meeting was also attended by Deputy Mayor Jaitunnabi Ansari, Chairman of Medical Services and Health Committee Ramesh Singare, Chairman of Water Works Committee Sudhakar Kohale, Senior Corporator Sunil Agrawal, Deputy Director (Health) Dr Milind Ganvir, Joint Director, Town Planning Satish Renge, Executive Engineer (PWD) Manoj Talewar, Medical Officer Dr Prakash Urkude, Veterinary Officer Dr Gajendra Mahalle, Deputy Engineer Bhute, Gabhne, President of People For Animals (PFA) Dr S D Budhe, Secretary of Adarsh Goshala  and Jivdaya Centre Suresh Thakkar, Dr Manju Jain, Secretary of PFA Karishma Galani, Member Bhagwandas Rathi and others.
At the outset, Vetrinary Officer Dr Gajendra Mahalle informed the meeting that for the 3-acre Bhandewadi Animal Shelter an Architect has been appointed and a master plan has been prepared. Before preparing the master plan, suggestions of city's NGOs have been included in it and project proposal of Rs 7 crore has also been prepared. This proposal will be put in the next General Body Meeting for further necessary approval, said Dr Mahalle.
Dr Mahalle further said that the President of PFA Dr S D Budhe, who is present in the meeting, has given a proposal for permanent anti-rabies vaccination of stray dogs and world standard training centre for construction of animal shelter for wounded and ailing stray dogs. The PFA is not expecting any other help from NMC except a land for the proposal. The PFA itself will collect funds for the project, said Dr Mahalle.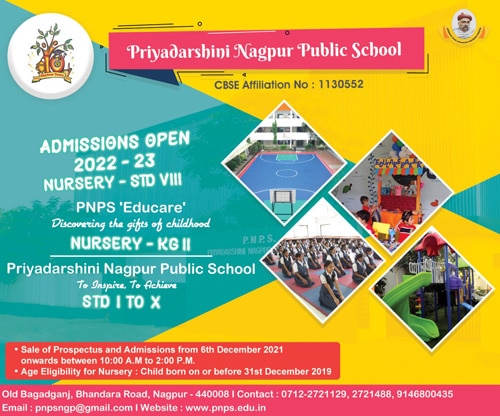 Secretary of PFA Karishma Galani demanded all facilities from NMC at the currently functioning temporary animal shelter and speedy implementation of the prepared master plan. Subsequently, the Mayor Anil Sole directed the Town Planning Department to submit the prepared animal shelter master plan in General Body Meeting and then send it to State Government for approval.