Nagpur Today had an exclusive talk with the CEO of MX-MDR Technologies Limited, Mumbai Mukesh V Panjwani at Comp-Ex 2014, where he is the Principal Sponsor of the expo.
He started his business in Santacruz in Mumbai with manufacture and marketing of Audio-Video products which mainly included Connectors and Cables under the brand name MX. He then expanded to all types of connectors.
He expanded his business into Fiber Optics. He manufactured all accessories. He then ventured into a relatively new product then of Closed Circuit Tele Vision (CCTV) in 1999. Those days the CCTVs were very costly and people did not know the uses and benefits of such an advanced surveillance system. So much so that the MX Company, under the able guidance of Mukesh Panjwani, they made an Educational Kit called Ready to Install Kit. The company also trained many professionals from all over India as to how to use such an advanced surveillance system, how to install and how to maintain it.
In 2002, Mukesh Panjwani was the first in India to enter the foray of Fiber Optics in CCTVs. This enabled a user from a significant distance to monitor any premise. MX was the only company in India to enter into the Fiber Optics in CCTVs. He said that in those days copper was cheaper and Fiber Optics was very costly, but now the scenario has inversed.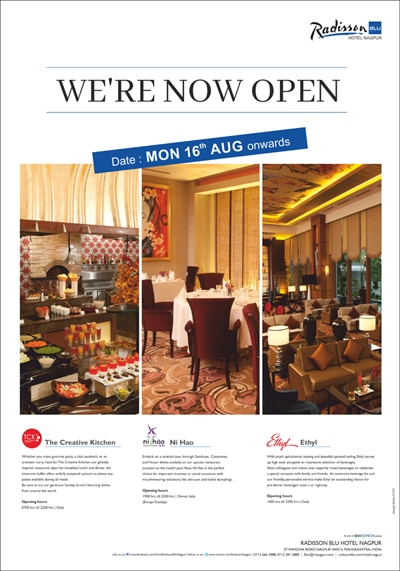 In 2001 MX was the first company to launch CCTVs in Nagpur.  In the city itself they have to their credit of installing more than 10,000-12,000 CCTVs.
Mukesh Panjwani the CEO of MX proudly said that their clientele include some very prestigious names. Some of them are even Government run agencies. To name a few prestigious ones, Energy Resource Industries like DRDO, SAIL, EME (Defence), NIOT Assembly (Secretariat) and Intelligent Transportation (like Metros and Expressways). He claimed that all the products are already got certified officially by CE, ROHS, FCC, CCC etc.
He claimed that they are masters in technology, innovation and implementation in embedded structure applications, audio-video encoding / decoding arithmetic and network protocol research, which makes sure that they are leading in the industry. From the very beginning, MX has aimed to be "Pioneers in Securities". They believe in meet the increasing demands in the markets related to surveillance and security Industry. They always try to make "Safety First" as a priority and penetrate to every home, residential complex, commercial offices and shop industries and IT Hubs, Public Properties.
They always stick to their Company's Culture, Innovation, Adaptability and Reliability which helps them to serve their customers and the Society at large.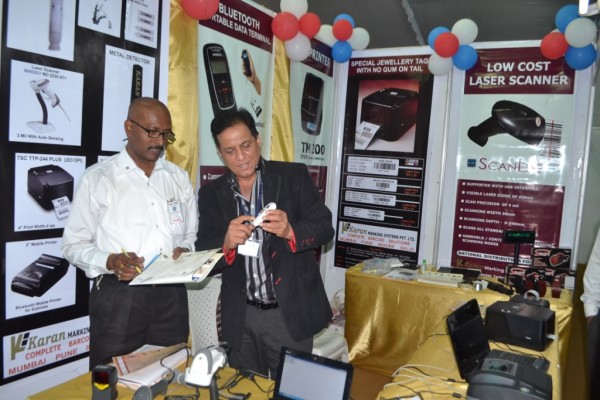 Some of the products that MX has launched are first in the country. They have developed Digital Video Recorders. They had also developed and launched an Internet Protocol (IP) Camera. MX has launched a Remote Access through MX I-Cloud server. They had many other first launches like Twisted Pair Solutions Balloons (Video). In 2004, MX launched I-Cloud Video Door Phone. Other innovations include a bracket that can help the CCTV rotate 255 degrees. This is important and helps save wiring costs.
One of the most important and breakthrough innovation that MX has designed and manufactured is the Explosion Proof Cameras. These cameras are hosted in a stainless steel casing that is sealed completely and even the wiring go through a pipe with nuts to screw it shut and sealed. These cameras are ideal for Petrochemical Companies like ONGC, HPCL, and BPL etc. These cameras, he claimed are made with special glass that is bullet proof, hammer proof and can work in high temperatures. Earlier these cameras were manufactured and sold by European companies and had sole monopoly on the product. But now MX has launched it and is the first company to showcase the product. However, this camera is yet to be certified and VNIT of Nagpur is authorized to certify the product's claims.
Above all Mukesh Panjwani is noble in his outlook and believes in Safety First. He also believes in a very rare (among businessmen today) policy of doing business ethically and adhering to all government laws and regulations. For a man who has expanded and taken the company to such heights, Mukesh Panjwani is very humble and makes anyone who speaks to him comfortable.
:: As told Samuel Gunesekharan