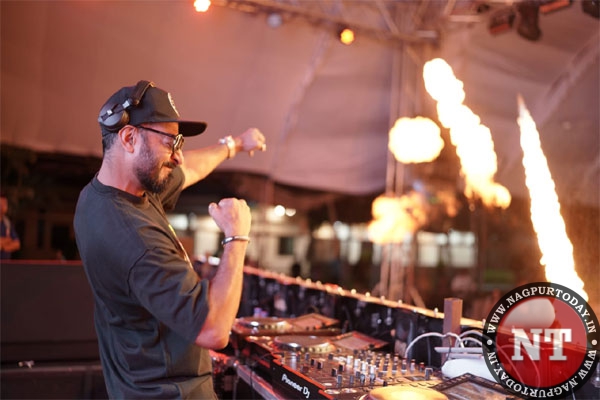 Nagpur: The vibrant youth of Nagpur were treated to an electrifying musical extravaganza on the occasion of Friendship Day as iconic MTV VJ, Indian DJ, and festival curator Nikhil Chinapa took centre stage at Anvita Farms on August 6. The event witnessed an enthusiastic gathering of music enthusiasts, with happy faces and energetic moves transforming the venue into a pulsating dance floor.
As the clock struck 4 pm, the eagerly anticipated show kicked off, captivating the audience with a fusion of techno and EDM tunes masterfully curated by Nikhil Chinapa. The infectious beats and grooves resonated with the crowd, setting the stage for an unforgettable experience. Attendees, encompassing the youth of Nagpur, wholeheartedly embraced the rhythms, dancing exuberantly and creating an atmosphere of pure euphoria.
The six-hour spectacle unfolded amidst a backdrop of vibrant lights and pulsating energy, further enhancing the immersive journey into the world of electronic music. Nikhil Chinapa's seamless transitions and dynamic setlist kept the crowd engaged and entertained throughout the event.
The concert, which spanned from 4 pm to 10 pm, showcased Nikhil Chinapa's prowess as a talented performer and his ability to connect with the audience on a profound level. The occasion not only celebrated the spirit of friendship but also exemplified the power of music to unite and uplift.
As the night unfolded and the beats reverberated through Anvita Farms, it became evident that Nikhil Chinapa's presence had transformed the venue into a pulsating hub of rhythm and unity. The event, marked by enthusiastic participation and unbridled joy, left an indelible mark on Nagpur's music scene, underlining the enduring impact of electrifying performances in fostering camaraderie and celebration.